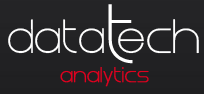 Data Engineer Manager - DataTech Search and Selection
London, London
Data Engineer Manager - £Competitive Salary - Plus Benefits - London - J10719

Due to the growth in their business, this organisation is looking for a hands on Big Data Manager to lead the SQL developer teams empowering them to succeed. This is a rare and exciting opportunity for someone to take a leading role in shaping a new function for one of their most critical business areas. Your skills are required by a fast growing, digitally focused service provider of products and services to millions of customers in the UK.

Role & Responsibilities
·Produce bespoke models, customer insights and data products to effectively target prospects
·Create and manage new data assets from ETL processes.
·Ensure your team have access to high quality information.
·Responsible for overseeing the portfolio of data assets.
·Manage SQL developers and data analysts in a high profile business area.
·Create smart, data driven solutions to a range of challenging business problems.
·Manage stakeholders.
·Build quality, sustainable processes.
·Ensure your team adheres to the best compliance and governance standards regarding use of our data.

Experience & Skills Required
·Experience of developing hands on and working with big real world data sources
·Several years' experience at leading data teams.
·Demonstrable experience leading junior developers and analysts as a line manager, project lead or mentor.
·Possess strong data wrangling skills able to create complex but efficient ETL processes.
·A proven track record of understanding business problems and delivering projects to solve them
·Understand data models and agile methodologies.
·Good coding skills and familiar with one of R, Python or other essential.
·Experience using Data Visualisation software tools such as Tableau, PowerBI, or others.

If you fit the above job description, please contact Teresa Cheeseman
Please be advised that we can only accept candidates who have the right to work in the UK.

Alternatively, you can refer a friend or colleague by taking part in our fantastic referral schemes! If you have a friend or colleague who would be interested in this role, please refer them to us. For each relevant candidate that you introduce to us (there is no limit) and we place, you will be entitled to our general gift/voucher scheme.