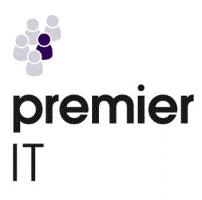 Data Engineer - Premier Group
London, London RG13BA
Job title: Data Engineer
Location: London
Job type: Permanent
Salary: Up to £70,000 per annum
Reporting to: Head of Data Engineering
Overview
A fantastic real estate company based in Central London are currently looking for a Data Engineer to come on board on a permanent basis, with the start date being as soon as possible.
This successful Data Engineer will be working to design and develop pipelines and different interfaces to help data collection.
The Data Engineer will also play a key part in the building of multiple different data management systems and processing systems.
The data engineer will also have the chance to improve the company's current algorithms which obtain data from different datasets that are inbound.
You will also work closely with the different teams such as Data Science and Analytics in a challenging and innovative environment, getting hands on within ETL and data warehouse requirements on a day to day basis.
There is also a real opportunity for the Data Engineer to be able to expand their knowledge within new areas and technolgoies while also getting hands on within a variety of projects that are currently ongoing!
Essential skills
•ETL Frameworks experience
•Hands on experience building stream processing systems
•Scripting and programming in Python, Scala, Java or Spark (minimum of 4 years' experience)
•Strong SQL experience
•Kafka or equivalent messaging experience
•AWS cloud experience
•Experience building different data systems

If this sounds like the ideal role for you, and you would love to work as a Data Engineer in a challenging yet really fun and relaxed environment, as part of a highly successful team please apply within.
Alternatively please contact Kieran at Premier Group on
0207 247 5747 , or email krufus@premierituk.com
£65,000.00 - £70,000.00 per year