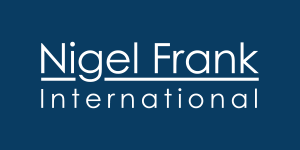 Data Analytics Lead - Gillingham (Dorset) - £45-50k - Nigel Frank International
Gillingham, SW SP85QP

Data Analytics Lead - Gillingham (Dorset) - £45-50k

A well-known company based in the Gillingham area is looking to recruit a Data Analytics Lead to join the business and drive reporting, business analysis, and data strategy.

The Role

This position will be responsible for leading the companies reporting capabilities, business analysis and data strategy. Your key focus will be on delivering analysis and looking at future capabilities within the business. You will be responsible for ensuring that a good relationship is maintained between channels and departments to create and deliver to agreed service levels. As the lead member of the team, you will be responsible for all the team's output and will actively get involved in high level analysis and presentation deliveries. As the team is relatively small, you will also be expected get involved in the day to day delivery of reports and data analysis, particularly to cover busy periods.

Your day-to-day responsibilities will include:

Be accountable for all reports and analysis produced by the team
Always be looking for way to drive efficiency and best use of the team's skills
Build & maintain complex Excel models (using VBA)
Deliver key business analysis and presentations
Create and maintain a team vision that aligns with and helps deliver the company strategy
Lead and coach the data analysis team
Develop good relationships with all served channels and departments
Build the team's profile to ensure it is seen as the 'go to' place for accurate timely data
Build and maintain the relationship with the Head of IT, to ensure development plans are aligned and achievable from a systems perspective

You

To be a good fit for this position you should be experienced working in an analytical position with some managerial/lead experience. You should have a good commercial awareness, effective communication skills, and the confidence to present data to a range of audiences. It is also important that you are experienced working within the retail sector.

You should have the following technical experience:

Very experienced in SQL Server
Experienced across the full MS BI Stack - SSIS, SSAS, SSRS
Experienced building/maintaining Data Warehouses
Highly proficient with MS Excel and MS Office
Experience working with Data Visualisation tools such as Power BI

If you think that you would be a good fit for this role then apply today - interviews are taking place next week! Submit your CV or contact David Airey at

d.airey@nigelfrank.com

for more information.

£30,000.00 - £50,000.00 per year