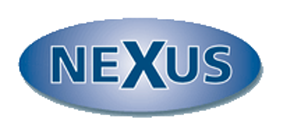 Data Analyst with Python SQL Server - Nexus Recruitment
London, London
Data Analyst with Python SQL Server
Our Client is looking to recruit a Data Analyst in Canary Wharf, London.
Currently seeking an experienced contracting Data Analyst to join our dynamic and growing Professional Analysis team based in central London.
You will primarily gather, understand and document detailed business requirements using appropriate tools and techniques and manipulate, analyze and interpret complex data sets relating to the employer's business.
Data analysis, management and Integration experience
Perform business analysis to support the deployment of Actimize AML products to meet clients' business requirements
Identify, evaluate and implement external services and tools to support data validation and cleansing
Liaise with internal and external clients to fully understand data content
Create data dashboards, graphs and visualizations
Mine and analyze large datasets, draw valid inferences and present them successfully to management using a reporting tool
Develop and document data processes including data cleansing and matching
ETL design
Qualifications:
Candidates must have a Bachelors degree in a related subject
Candidates must have proven and significant experience as a Data Analyst
Strong PL/SQL skills
Database development (SQL Server, Oracle)
Data migration knowledge & experience
Development and test of ETL Extract/Transform/Load (ETL) with large data sets.
Using Enterprise level tools including MS SSIS, Informatica etc
Procedural language such as C# or Python
Master data management routines using Oracle SQL & PL/SQL
This is a 6 month assignment in Canary Wharf Docklands London.
Please send your CV to us in Word format along with your daily rate and availability.