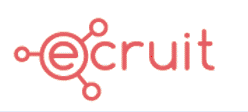 Data Analyst - DG Partnership
Finchingfield, HC
Commercial Product Data Analyst – £30,000 p/a – Finchingfield, Essex
The Role
We are looking for a talented and capable Commercial Product Data Analyst to join our existing team. You will be maximising sales, campaign performance and (B2B and B2C) margin and achieving budget and engagement targets on eBay, Amazon, our Suregreen website and other online platforms. This is a great opportunity to join a rapidly growing e-commerce business.
The key responsibilities of a Commercial Product Data Analyst include, but are not limited to:
•Dynamic price checking and setting on eBay, Amazon, website and other online platforms making Commercial Director aware of changes that have a negative margin implication
•Optimising listings in terms of keywords for eBay, Amazon, website and other online platforms; and reviewing and revising on a regular basis where required
•Identifying new products for sale then using data to inform new product listings, ensuring all new product launches are correctly listed and supporting promotional campaigns are in place to maximise sales and margin potential
•Establishing and regularly monitoring a ranking system for the price competitiveness and take appropriate action to ensure we are "green" on all channels
•Ensuring visibility and competitiveness of all products on all channels and fully embracing the ethos of CAVE - competitive, available, visible, experience
•Ensuring regular website updates are issued (in conjunction with the Marketing Associate) to improve SEO ranking e.g. blog posts, case studies etc.
•Co-operating closely with the Commercial Director, Marketing/ E-commerce Manager and Marketing Associate to ensure correct availability, price and keyword promotion
•Establishing and documenting a growth strategy for eBay, Amazon, website and other online platforms on a yearly basis
•Using Google Analytics and other software to deep dive SEO performance to establish optimisation strategies

The Company
Suregreen offers a wide range of landscape and gardening products for both trade and DIY applications. We aim to become the UK specialists in ground reinforcement solutions, wire products, fencing supplies, timber posts, tree shelters and garden supplies.
Our range includes grass reinforcement meshes; permeable pavers for grass and gravel finishes; garden planters; electric fencing; tee guards; weed fabrics and geotextiles; welded wire fencing and panels; landscaping mulches and growing media; and so much more.
The Person
The key skills and qualities of a Commercial Product Data Analyst:
•Either a bachelor's degree in data analytics (or relevant field) or at least 3 years' experience in a relevant field
•Strong analytical, communication, time-management and commercial skills
•Outstanding ability to focus on the customer and the market, and take initiative
•Ability to apply commercial thinking to analytic data and a propensity to learn new skills
•Excellent Excel skills and altogether IT literate

If you are keen on joining this exciting, forward thinking company and taking the next step in your career, then please click the apply now button to find out mo
£30,000.00 - £30,000.00 per year