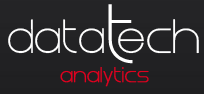 Data Analyst - Financial Crime - - DataTech Search and Selection
Surrey, HC
Data Analyst - Financial Crime - £Competitive Salary - Surrey - J10718

A challenging role has developed for a renowned service provider to undertake bespoke analysis to identify undetected fraud or weaknesses. You will assist in identifying priorities for control enhancement and ensure reduction of financial loss. Due to the sheer volume of business and customer retention this business is now a major player in the UK market.
They want to provide the very best service to customers whilst making it a great place to work.

Role & Responsibilities
·Identify, extract and collate all necessary data.
·deliver appropriate business intelligence and reporting to line and senior management.
·Deliver regular and ad hoc threat assessments to inform strategy.
·Deliver ad hoc technical analysis / data manipulation.
·Prioritise initiatives and identify high risk areas.
·Determine the appropriate source data, analysis required and content of reporting
·Source and manipulate data from a variety of data sources and a range of extraction / analysis tools.

Experience & Skills Required
·Educated to degree level in a relevant subject
·Have technical expertise in data manipulation
·Knowledge of fraud / financial crime risk management for both insider and external fraud preferable
·Experience of intermediate / advanced MS Access, MS Excel, SQL and business objects.
·Technical knowledge of fraud, Hunter' / SIRA' / CIFAS' detection systems and i2 link charting advantageous
·Track record of delivering high quality data analysis and reporting
·Intermediate / advanced reporting / presentation skill in Word, Powerpoint, Visio etc.
·essential.


If you fit the above job description, please contact Teresa Cheeseman
Please be advised that we can only accept candidates who have the right to work in the UK.

Alternatively, you can refer a friend or colleague by taking part in our fantastic referral schemes! If you have a friend or colleague who would be interested in this role, please refer them to us. For each relevant candidate that you introduce to us (there is no limit) and we place, you will be entitled to our general gift/voucher scheme.