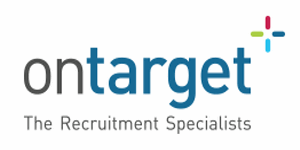 Cylinder Sales and Strategy Manager LPG Gas - On Target Recruitment
Birmingham, MID B17GB
The Company:
•Market leader in LPG solutions
•Well Established company
•Excellent reputation for service and delivery
•Growing business in a growing market
•Fantastic employee benefits
•Offer genuine career opportunities 

The Role:
Cylinder Sales and Strategy Manager LPG Gas
•You will be responsible for developing a territory Strategy plan that will enable you to identify new growth opportunities across the UK.
•Managing 3 Area Sales Managers
•Technically a national role but your team and the business is based predominately around 
•You will be managing the cylinder segment, coaching, motivating and auditing a sales team within their respective territories assisting with delivery, strategy and promotion of the brand to generate new sales, drive activity and retain key client relationships
•Management of an existing portfolio of customers, you will be responsible for the profitability activity, re-contracting and nurturing of the existing relationship.

The Ideal Person:
•Must have a proven track record in direct business to business field sales
•Must have a proven track record in Sales Management
•A strong analytical approach to business growth that will give the business a clear direction.
•Results orientated. The successful candidate will have a keen eye for sales metrics
•You will be commercially aware, use to working in a sales/customer facing environment and working towards KPI targets.
•You will be computer literate, have good numeracy and literacy skills and have a full UK driving license.
•Excellent sales coaching skills
•In depth knowledge of the complexities of relationship selling.
•Experience in closing large deals
•Excellent presentation skills to executives & individual contributors
•Excellent written and verbal communication skills

Consultant: David Gray
Email: davidg@otrsales.co.uk
Tel no. 0208 397 4114
Candidates must be eligible to work and live in the UK.
About On Target
At On Target, we specialise in sales, technical and commercial jobs in the Engineering, Construction, Building Services, Medical & Scientific, and Commercial & Industrial Solutions sectors, enabling our consultants to become experts in their market sector. We place all levels of personnel, up to Director across the UK and internationally.
£40,000.00 - £45,000.00 per year
Benefits