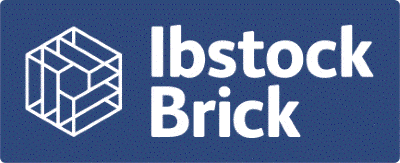 Cycle Time Engineer - Ibstock Brick
UK, MID LE676HS
Cycle Time Engineer
National Role (Field Based), full time
Salary Competitive (dependent on experience) plus car
Ibstock plc is a market leading manufacturer and partner of choice for innovative clay and concrete building products, building the face of Britain for over 200 years.
We're no ordinary manufacturing business. Through our principal products of clay bricks, brick components, concrete roof tiles, concrete stone masonry substitutes, concrete fencing, pre-stressed concrete products and concrete rail products, we're committed to providing new solutions to today's social and environmental challenges for the new build housing and domestic repair, maintenance, improvement markets (RMI) and infrastructure.
Many of our long-standing customer relationships have lasted over 40 years. Our customer focus is based on quality, service and consistency and our service-led ethos is one of the key drivers in the growth of our market share over the past 10 years.
We are embarking on a £multi million project of process improvements throughout our portfolio of facilities across the UK, to improve our production capability and quality.
We would be very interested to hear from engineers with a process improvement pedigree particularly if it is in heavy manufacturing.
This is a National role so a significant amount of travel and staying away from home should be expected.
You will be a time served engineer with demonstrable experience of Process Improvement in a manufacturing environment. You will be able to show your skills in understanding and explaining causes of lost time, speed or quality, using technology to present your findings and proposed solutions.
It is likely that you will have knowledge and experience in Ceramics, project management and live line analysis, you will have a natural flair for solving problems, you will be able to plan work on site and show the cost benefit of the proposed works.
You will have a high degree of Health and Safety awareness, and will contribute to the 'Cost, Quality and Effectiveness' targets for the site.
As an engineer with Ibstock, you will continually develop your skills and qualifications, with a career path that can take you as far as you want to go. You will join a team of like-minded colleagues working towards a regime to optimise factory availability and efficiency. This is an opportunity to join a market leader in a role with a real opportunity to progress.
If successful, you will receive a competitive salary package, including shift allowances, annual holiday plus statutory holidays, and a package of benefits commensurate with the role.
To apply simply click the link and complete our short on-line application form and attach your CV.