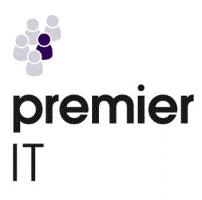 Cyber security and compliance lead - Premier Group
Surrey, HC
JOB DESCRIPTION
Cyber Security Lead  I  £400-435 per Day  | Surrey  |  6 Months
A top client of mine within the aeronautical industry urgently requires a Cyber Security Lead for a new project based within their Surrey site.
This role is the lead for IT Security and Compliance matters and owns the Platform security. Responsible to lead, implement and manage security projects, processes and work streams. This will be the primary IT security and compliance advisor to the senior leadership team. This role will deliver the server/network elements of projects, including system testing and application commissioning.  Develop standard server configuration designs to be used in physical and virtual environments, including a sound operating knowledge of the related storage technologies.  
This role provides the expertise to keep installed systems, networks and servers.
Desirable skills and experience
•Design and implementation of security solutions
•Leading work streams
•Managing the security tools, platforms and processes
•Supporting security operations
•Batchelor degree in Computer science or similar discipline.

Essential skills and experience
•5+ years' experience designing, implementing and maintaining security systems across global environments
•Security frameworks and regulations within GDPR, ISO 27000 series, DFARS

If you feel that your skills and experiences are suitable as a Cyber Security Lead, please apply by sending an up to date CV to fsiddiqui@premierituk.com. Alternatively, we offer referral schemes of up to £500 for a successful placement.
Cyber Security Lead  I  £400-435 per Day  | Surrey  |  6 Months
£400.00 - £435.00 /per day