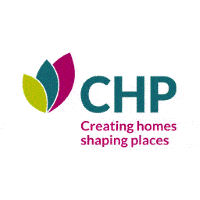 CX Lead Designer - CHP
Springfield, HC CM25LB
CHP are an award winning, people focused organisation based in Chelmsford, Essex, and we are hiring. We have been providing more homes for people unable to rent or buy privately since March 2002 and we aim to build a home a day - 365 new homes per year.
We are looking for a CX Lead Designer to:

Design and deliver an outstanding customer experience (CX) for our customers and continue to develop this through the delivery of CX Sprints, Customer Journey Mapping and Customer Storyboarding, whilst integrating new technologies and challenging the status quo.
Drive process optimisation, rationalisation, and automation activity across CHP ensuring that the customer voice is heard and interpreted.
Liaise with the IT business partnering team to ensure that requirements from the customer and the business are properly interpreted and presented, where a technology requirement exists.
There couldn't be a more exciting time to join CHP as we are currently experiencing three times the growth of the industry average. Whilst our customers are at the heart of everything we do, we also aim to make sure our people are happy and healthy, so they can provide the best services. We facilitate collaborative working and host a range of learning activities to develop our people, support their career aspirations and professional qualifications as well as encouraging team building.
Our commitment to our people has been recognised for a number of prestigious awards. In 2018 we were ranked a Top 100 Not-For-Profit Organisation to Work for by the Sunday Times and were named one of the Top 25 organisations within our industry. With wellbeing being one of our top priorities, we aim to help our employees achieve a successful work/life balance with free and subsidised sports classes provided on our dedicated multi-activity outside space, these include netball, football and Pilates. We also offer all employees free fruit and refreshments, discounted gym membership and a cycle to work scheme!
Requirements
Key relationships
Reports to the Digital and Transformation Director
Responsible for CX Designer
Budget responsibility / expenditure authorisation
Expenditure authorisation to £5,000.
Accountabilities
Strategic Thinking
Provide tactical direction and thought leadership around customer-centric service design to improve outcomes for customers and provide value for money in service delivery.
Deliver customer service improvements through end to end management and delivery of CX change activity delivered through CX Sprints.
Tactical Leadership
Lead the delivery of the most complex CX Sprints, and to support the development and progression of less experienced CX Designers within CHP.
Champion customer centred design to optimise outcomes for residents and drive efficiency for CHP through the delivery of short and impacting CX Sprints.
Lead on design and customer/user-experience functions and features.
Lead the planning and delivery of CX Sprints to achieve the desired outcomes for CHP customers and businesses.
Manage, develop and motivate CX Designer.
Challenge business managers and teams to think differently about the customer journey and implement solutions and problem solving to aid service improvement during the design stage.
Research and showcase knowledge of relevant customer journey mapping techniques, new technologies and industry good practice – be passionate about all things CX to derive the best solution.
Deliver CX Sprints and provide governance and updates to key stakeholders during the process.
Work across teams within CHP to ensure that all functionally specific deliverables are achieved (for example Marketing, Communications, IT) within time, quality and cost to enable effective CX Sprint delivery.
Work in partnership with project management resources if required – for example when delivering a CX Sprint if the Sprint if part of a wider change / transformation project or programmes.
Represent CHP on external and internal groups as appropriate.
Business Management
Oversee the end to end CX process, from discovery research to solution delivery, optimising the customer experience and capturing all business benefits and outcomes.
Undertake customer journey mapping to help develop the desired customer experience, identifying both pain points and moments of truth.
Put the customer at the centre of the service design process based on the desired customer experience; organise and carry out user research and customer workshops to inform solutions.
Use customer personas to develop and bring the desired customer journey to life.
Create workflows and work instructions that help teams to operate flexibly but in accordance with our policy and procedures.
Take responsibility for the collection, analysis, review, documentation and communication of business requirements, and support the optimal service design.
Take a user centred design approach and rapidly test and iterate designs, identifying design problems and devising elegant solutions.
Translate concepts into user flows, story boards, wireframes, mock-ups and prototypes that lead to intuitive user experiences.
Be passionate about all things CX - research and showcase knowledge about the latest trends and technologies.
Undertake any other responsibilities relevant to this post, as directed by your line manager.
Transforming Lives
Embrace CHP's mission, strategic objectives and values by being a great team player who leads by example to do what it takes to ensure CHP's success, as well as the best experience and outcomes for our customers.
Taking responsibility for your own safety, you will follow correct procedures to ensure a safe and healthy working environment for yourself and others.
Be compliant with the Risk Management Policy, raise awareness of risk with staff, implement strategies to minimise risk and report any new or emerging risks.
Embrace equality, diversity and inclusion in the workplace and adhere to all other relevant policies and procedures.
PERSON SPECIFICATION
Essential
Qualifications
Bachelor's Degree in design, design thinking or a CX related subject (e.g. IT, digital design/media, digital marketing, graphic design, media technology etc.).
Experience, knowledge and skills
Proven experience of end to end service design based on a desired customer experience.
Ability to map the customer journey, identifying touchpoints and moments of truth to inform the desired customer experience.
Proven experience of CX design, incorporating best practice solutions for digital environments.
Expertise in the use of standard CX approaches and software.
A solid grasp of user-centred design (UCD), planning and conducting user research, user testing, rapid prototyping, heuristic analysis, usability and accessibility concerns.
Ability to iterate designs and solutions efficiently and intelligently.
A good working knowledge of IT technologies and / or commercial off the shelf applications, to the extent that you can collaborate with technical specialists.
Ability to build and manage effective cross-functional relationships.
High level of attention to detail and an artistic eye for design.
Ability to clearly and effectively communicate design processes, ideas and solutions to teams and customers.
Advanced problem-solving skills with the ability to optimise data for the best possible quantifiable outcome.
Values and Personal Competencies
Committed to CHP's mission and values as well as Equality, Diversity and Inclusion.
Committed to the continuous development of individuals and business services.
Able to work professionally and innovatively to meet or exceed the needs and expectations of customers.
Desirable
Qualifications
Degree in CX design or related subject.
Agile development methodologies.
Experience, knowledge and skills
Customer experience and user interface design skills.
Familiarity with Human-Computer Interaction.
Knowledge of the housing sector, housing solution requirements and associated application market.
Ability to create efficient workflows, processes, work instructions and solutions that optimise people, process, technology and data to provide CX focused outcomes.
Understanding of trends and issues affecting the housing sector.
Please ensure you take the time to answer the questions on the application form. Failure to do so will disqualify you from the process.
Committed to equality of opportunity, we welcome applications from all sections of the community. Applications for job share and part-time working will be considered on a business needs basis.

Early application is encouraged as we will review applications throughout the advertising period and reserve the right to close the advert early.
Benefits
£64,000 Per Annum
Our benefits include a competitive pension scheme, a healthcare cash plan and numerous learning and development opportunities. We value our people and listen to feedback to ensure we are a great place to work and are able to attract and develop the careers of the best talent in the market.

64,000.00 - 64,000.00 per year