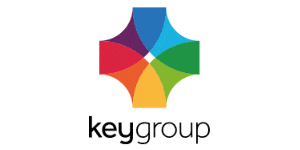 Customer Support Team - Smart Recruit Online
Preston, NW

Do you have exceptional customer service skills? How would you like the chance to show us what you can do?

At Key Group, we are here to help people finance a better retirement. We offer financial advice and solutions to help homeowners across the UK unlock a better retirement by accessing the wealth tied up in their properties. Or as we like to say, retirement finances, unlocked.

We believe that helping people unlock a better retirement starts with helping everyone in our organisation unlock their true potential, and thrive. To do that, we're mindful of staying true to the values that make us who we are, and proud of what we do.

Our ASPIRE Values;

Ambitious - to break ground to help our customers enjoy a better retirement.
Supportive - relationships are key to everything we do.
Personal - going above and beyond to offer exceptional service.
Integrity - honest, true and transparent in all of our relationships.
Responsive - whatever the challenge we'll deliver the right result.
Expert - experts in our field, our thirst for knowledge never stops.

As we continue to grow, we're always looking for ambitious and enthusiastic people to grow with us in our customer support teams. If you're interested, we're interested in hearing from you.

Based out of our Head Offices in Fulwood, Preston we have opportunities across our business support areas.

If you have a keen eye for detail, enjoy working within a fast paced and dynamic environment, understand the importance of providing excellent customer service and rise to a challenge then we want to hear from you.

Customer Support | Customer Service | Business Support | Administration | Communication | Call Handling | Telecommunications | Inbound | Outbound | Customer Service Advisor | Customer Service Representative

Benefits
22 days holiday, increasing with length of service (plus Bank Holidays)
Simply Heath
Annual Leave purchase scheme
AE
EAP
Additional Information

Salaries starting at £18,000. May vary depending on the role and experience.

Essential Skills

Exceptional customer service skills.
Ability to work in a fast-paced environment.
Excellent communication skills.

About Company

Our purpose is to help people finance a better retirement. Our mission is to be the UK's leading later life lending company. Our connected portfolio of brands comprises of Key, Key Partnerships, more2life, The Equity Release Experts and Air Group.

18,000.00 - 18,000.00 per year
see job spec