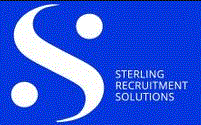 Customer and Site Host - Sterling Recruitment Solutions
Wolverhampton, MID WV2 1EZ
Customer & Site Host
£17,853 - £22,149
Full Time
We are working with a National Client who is recruiting for a number of Customer and Site Hosts.
The purpose of the Customer and Site Host role is to provide a courteous and efficient front of house service receiving and assisting customers and ensure the smooth operation and running of the reception area and associated meeting rooms.
Duties
Receiving and assessing visitors and ensuring they are greeted promptly and
courteously and their immediate needs are met.
Resolving enquiries by providing information, advice and guidance or signposting
Record attendance of visitors in appropriate logging system and inform appropriate person of arrival.
Log appropriate information and data.
Ensuring that meeting rooms are set up appropriately for appointments including refreshments and equipment needs etc
Ensuring the reception area is kept tidy and neat and the notice boards are kept up to date
Maintaining security/safety in line with stated guidelines and office procedures,
Reporting any facilities/maintenance issues, liaising with contractors and ensure resolution
EXPERIENCE
Dealing with customers face to face, ideally in a reception environment
Experience of operating within an office environment and using ICT systems
Key Skills
Communication
Customer Service Skills
Managing difficult situations
Working under pressure
Ability to prioritise
Using initiative and working without direct supervision
Team working
ICT skills
Organisation
Accurate admin skills
Due to the confidential data you will have visibility of you will be required to have a valid DBS Certificate or be prepared to apply for a DBS certificate.
If this sounds like the right role for you, please submit your application ASAP
£17,853.00 - £22,149.00 per year