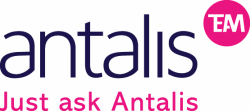 Customer Service Executive - Smart Recruit Online
Coalville, MID LE671LE

Do you have excellent customer service skills?

Antalis are looking for professional, customer focused Sales Advisors, to join our growing Customer Service and Sales teams.

Challenge yourself with this great opportunity to join a large, highly successful and well established international business, at our Head Office near Junction 22 of the M1.

The role is varied and interesting, where strong ongoing relationships with contacts at repeat business to business customers is key. You will be taking their calls, demonstrating excellent customer service in resolving their queries, handling their orders and giving them a smooth experience.

You will work within a supportive team, and in conjunction with a nationally based sales team, to give the best possible experience to our customers, and ensure they keep coming back.

Summary of Key Role Activities:

Handle incoming calls, resolving customer queries and placing orders completing the full administrative process to ensure the right product is delivered at the right time.
Use our Customer Relationship Management System to gather and retain key information to support the next call, deepen your relationships and communicate with the wider team.
Respond and resolve customer complaints quickly, through liaising with logistics, credit control and relevant sales people.
Complete non-facing customer tasks including updating customer price lists, litigations in CRM, issuing credit notes, creating customer accounts in Genisys, managing bespoke customer stock sheets and organising sample requests.

Sales Advisor | Customer Service | Sales | Telephone account manager | KPI | Customer Service Executive

Essential Skills

What Skills you will need:

Naturally comfortable on the phone, handling a range of information, to ensure an excellent customer experience.
Flexible approach, responding to changing priorities accordingly.
Ability to learn and absorb information on an extensive Packaging range.
High levels of attention to detail, comfortable with verbal, written and numerical information.
Excellent telephone manner and customer service skills.
PC literate and extensive knowledge of MS Excel, Word, Project, Visio and PowerPoint.
Analytical thinking; the ability to break down a problem and trace a solution step by step.
Strong relationship building skills
Ability to prioritise workload and multi-task activities.
Excellent interpersonal and communication skills at a range of levels (written and verbal).
Capability to demonstrate a high level of accuracy and attention to detail in completing tasks.
About Company

We're one of the UK's leading suppliers of papers, communication and packaging materials into the print, visual communications, office and publishing markets.

You probably, touch, use and see our products every day, what you don't see is the innovation, expertise and dedication that gets them there.

This is a great opportunity to join an innovative company who puts the customer at the heart of everything we do

£19,000.00 - £22,000.00 per year