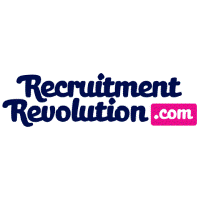 Customer Service Engineer – IT / Telecoms / Tech - RecruitmentRevolution.com
Nottingham, MID
Excellent opportunity for a candidate with some experience or those with an IT / Telecoms qualification (HNC Min) who's willing to learn. Our vision is to provide better critical messaging solutions. Our devices and apps enable doctors, nurses, fire crews, lifeboat volunteers, carers and colleagues to save lives and provide effective security.
Role Info:
Customer Service Engineer – IT / Telecoms / Communications
Nottingham area / Starting £25,000 plus on call payments + Benefits
Who we are:
We provide customers with critical communications technologies. These include secure messaging and personal security solutions that combine professional services with tailored software, creating a truly cohesive communication platform. Our technologies are predominantly used by the NHS and the Emergency services.
We have a 75% market share of private and acute hospitals and work with 85% of Fire stations across the UK & NI.
The Customer Service Engineer Role:
Reporting to the Engineering Manager the Customer Service Engineer will travel to our customers' businesses to perform equipment and system repairs. The Customer Service Engineer's responsibilities include traveling to customers' locations, remotely accessing equipment, and performing routine maintenance. The Customer Service Engineer will install and test products and provide customers with instructions on the proper usage of the product. The Customer Service Engineer would be responsible for assisting in the design of new systems, organising and carrying out survey works and associated reports and any other pre or post sales support as required.
To be successful as a Customer Service Engineer, it is required that you have excellent technical and interpersonal skills. You should have experience with basic hand, power, and diagnostic tools, and you should be physically fit to lift heavy equipment. You would need excellent organisational skills and would need to be capable of producing high level reports for works undertaken.
About You:
+ HNC or higher in IT or Telecoms. Specific courses on VOIP, networking or other telecoms.
+ Strong background in using Windows and Linux OS, Telecomms PABX, Understanding of Protocols e.g. Remote Desktop, Firewalls
+ Good Communication skills
+ Able to converse well with customers and other engineers
+ Able to solve problems and think through alternative solutions Disposition
+ Ability to cope with pressure/leadership potential/ability to work alone
+ A good co-ordinator with good project management skills / timekeeping and organisation
+ Self motivated, with the ability to work within a team to influence and motivate goals and objectives.
+ To be calm and effective under pressure who is able to manage time and priorities.
+ Should have a keen interest in technology or applications and how technology can make a difference.
+ Desirable: Professional IT Qualification e.g. CCNE, MCSA or BSc in relevant course
Benefits
+ Salary: £25k
+ 25 days holiday
+ Free parking and kitchen facilities on site
Interested? Apply here for a fast-track path to the Hiring Manager
Application notice… We take your privacy seriously. When you apply, we shall process your details and pass your application to our client for review for this vacancy only. As you might expect we may contact you by email, text or telephone. Your data is processed on the basis of our legitimate interests in fulfilling the recruitment process. Please refer to our Data Privacy Policy & Notice on our website for further details.
If you have any pre-application questions please contact us first quoting the job title & ref. Good luck, Team RR.
25,000.00 - 25,000.00 per year
plus on call payments + Benefits