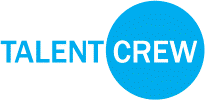 Customer Service Design Lead (Work from Home) - Talent Crew Limited
Glasgow City, Scotland G38BL
Customer Service Design Lead required by our prestigious Public Sector Client. Work from home, 6 months+ contract, Inside IR35.
This role will initially focus on reviewing and streamlining the current enquiries and complaints handling operations (email and phone enquiries/complaints) with a view to improving these before working with the systems delivery team, seeing the Big Picture, to source and customise an industry best practice solution.
The ideal person for this opportunity will have a successful track record implementing CRM systems, Chatbots, Automation solutions (AI) as well as experience of best practices in service design and user research.
Key responsibilities
•Undertake a review of the reactive stakeholder enquiries and FOI/ EIR /SAR requests taking account of internal and external users' needs.
•Identify and deliver on areas for improvement within the constraints of the existing system and processes to support the maintenance of productivity.
•Develop options for the future service design and make a recommendation on the most appropriate option to the Senior Leadership Team.
•Act as the business owner for the single view of the customer product to ensure that it delivers in line with the agreed future service design.

Key outputs and deliverables
•A clear and easy to understand report to document the outcome of the review.
•Deliver on efficiency improvements plan - supporting a location neutral customer contact solution for the organisation.
•Ensure effective MI for internal audiences.
•Produce options and a recommendation for the design of the future engagement service.
•Provide expert input on processes and tool implementation to control, track and respond to requests.
•Provide the enquiries team and management with tools and techniques to improve responsiveness and resilience. Get this perk

Key stakeholder relationships
Internally – Close, collaborative relationships with other teams within own area in the Policy Hub. Collaborative relationships with all Heads of teams - Commercial and Finance team, IT teams and other divisions within the business, in particular the Comms team and CEOs private office.
Externally – Stakeholders where necessary to gather information to support the service design.
Specific skills and capabilities
Essential:
•Experience of reviewing and redesigning an existing service within organisational and budget constraints.
•Experience of implementing CRM systems or relationship management tools and processes.
•Strong knowledge of best practices in service design and user research, and ability to embed them into an agile workflow to deliver timely outputs.
•Excellent communication and interpersonal skills, including the ability to quickly build and manage relationships with varied groups of stakeholders.
•A proactive, self-starting approach.
•Exceptional planning and organising skills.
•Excellent analytical and problem solving skills, and the ability to quickly develop recommendations based on quantitative and qualitative evidence.
•Product and project ownership.

#operationsmanager #operationsdirector #chatbots #crmimplementation #crmsoftware #automation #ai
350.00 - 425.00 /per day
6 months+