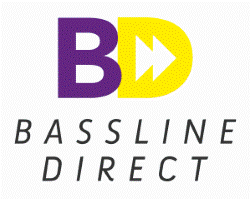 Customer Service Assistant - Bassline Direct
Newcastle upon Tyne, TT NE1 7JG
Customer Service Assistant - No Experience Needed!

Do you love people?


Do you work well in a team?

Do you want to dance to the beat of your own drum?


If you answered yes to all of the above, Bassline Direct is the company for you!


Bassline Direct is the North East's most fun, fresh and fast-growing firm. We are recruiting a new team of customer service assistants to join us!  Customer service experience is preferred but not required as this is an entry level role and all new starts will undergo full training via client and in-house workshops as well as 'on the job' training.
What we do 
Through in-person presentations and engaging conversations, we help grab the attention of audiences. Excellent customer service is more than a smile; it's taking the time to get to know each individual customer and building a brand experience around their personal needs. Our years in the industry have taught us that when you make a customer feel special from the very first point of contact, you're likely to have a customer for life.
As a Customer Service Assistant you will be responsible for:
Representing clients in an enthusiastic but professional manner
Delivering first class customer service
Handling customer queries and questions
Completing customer signups
Customer Service Assistant Requirements:
This is an entry-level opening so we aren't looking for years of customer service experience. However, to succeed in this role, it's vital that you are confident in your ability to speak to people face to face, you have an outgoing personality and that you possess a strong work ethic.
Individually we can be strong, but when we're all playing together and working in harmony, we are truly unstoppable. If you want to be a part of an unstoppable team, apply today!
Applications: Send your CV through the online process to apply. Include your best contact number and email address. 


For legal reasons, applicants must be 18 or over. Applicants must be able to commute to Newcastle City Centre daily.  Applicants successful at the initial stage will be invited to attend an assessment day. As this is still a part of the interview process and contributes towards making a final decision, applicants will not be compensated and expenses will not be covered. These roles are offered on a self-employed and paid on commission only for completed sales, all earnings are uncapped! Due to the openings being immediate start they will not process any applications from out with the local area.
£9.00 - £12.50 per hour
OTE + Bonuses