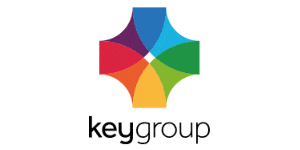 Customer Service Agent - Smart Recruit Online
City of Preston, NW PR11BA

Are you driven by customer service and going the extra mile to deliver exemplary service?

We have a 12-month fixed term contract available within our Customer Service Team.

The main purpose of this role is to provide an exceptional service to our customers in all aspects of their dealings with more 2 life. This is done via both an inbound and outbound telephone support line. You will support all aspects of post-completion mortgage administration in line with agreed service levels, policy and criteria for both consumers and intermediaries.

Our Values and Behaviours:

Ambitious - to break ground to help our customers enjoy a better retirement.

Supportive - relationships are key to everything we do.

Personal - going above and beyond to offer exceptional service.

Integrity - honest, true and transparent in all of our relationships.

Responsive - whatever the challenge we'll deliver the right result.

Expert - experts in our field, our thirst for knowledge never stops.

Customer Service | Contact Centre | Customer Support | Customer Service Agent | IT Literate | MS Office | Communication | Telephony | Inbound | Outbound | Call Centre | Contact Centre | Administration

Benefits

Holidays / Pension

Essential Skills
Key knowledge, skills and experience:
Excellent software skills, particularly Outlook & Word (Excel and Adobe also preferred).
Ability to multi-task and manage own workload in a fast-paced environment.
Experience of working within a telephone-based customer service led environment with inbound and outbound calls.
First class communication skills, both written and verbal.
Commitment to maintain accuracy and attention to detail, ensuring work is of the highest quality.
Highly motivated, organised and co-operative.
Handle all enquiries in a professional, positive and prompt manner.
About Company

Our purpose is to help people finance a better retirement. Our mission is to be the UK's leading later life lending company. Our connected portfolio of brands comprises of Key, Key Partnerships, more2life, The Equity Release Experts and Air Group.

18,000.00 - 18,000.00 per year