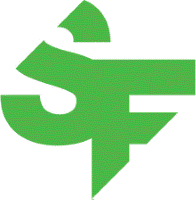 Customer Service Advisor - SF Group
Leicester, MID LE49
Customer Service Advisor

The Office Support division of SF Recruitment are currently recruiting for a Customer Service Advisor for a company based in the North of Leicester area on a temporary to permanent basis.

As a Customer Service Advisor you will:

- Work at a reasonable pace and with an extremely high level of accuracy.
- To process orders in an accurate and timely manner to ensure that the required standards of service are maintained.

Key Duties Include:

- To input all orders directly and accurately, checking prices and produce code numbers with the current product information.
- To clarify with customers for any discrepancies to current information and all price and product queries to be checked with the Area Sales Managers.
- To answer all customer queries relating to price, delivery dates and stock.
- To continuously build and improve on product knowledge
- Carry out any extra duties as directed by Sales Manager



The Ideal Candidate:

- IT Literate - good knowledge of Microsoft word, excel essential
- Customer focussed
- A professional and courteous telephone manner
- Excellent attention to detail
- Be able to work on own initiative, with good prioritisation skills
- The ability to be highly organised with excellent administration skills

The role is an immediate start working Monday to Friday office hours and can become permanent for this right person. This Customer Service Advisor role will be paying £9 per hour.