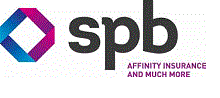 Customer Service Advisor / Claims Handler - SPB UK & Ireland
Portsmouth, Southern PO63EN
SPB UK are looking for Customer Service Advisor / Claims Handler to join
Job Title: Customer Service Advisor / Claims Handler
Salary: Competitive
Location: Lakeside North Harbour, PO6 3EN
Variable shifts between 8am and 8pm Monday to Sunday (5 out of 7) including bank holidays.
Working Hours: Permanent / Full time (40 hours)
Are you looking to join a dynamic and innovative Company and move into the next step of your career? Would you like the opportunity to progress within a European Leader in Affinity Insurance Services?
Customer Service Advisor / Claims Handler - The Company:
SPB UK & Ireland comprises of two companies regulated by the FCA to provide insurance, Citymain Administrators Ltd and Burnett & Associates Ltd. We can boast many accolades including being the first mobile phone insurance provider in the UK marketplace, the most diverse provider to the online mobile device insurance channel, the first UK insurance business to offer a walk-in repair facility to policy holders as part of the service proposition and one of the leading insurance providers in the Education insurance market.
We're also part of the SPB group, which makes us Europe's leading affinity insurance provider, and the largest provider of Mobile Phone Insurance in Europe.
Customer Service Advisor / Claims Handler - The Role:
SPB UK are actively recruiting and are looking for candidates with experience in Customer Service, Claims Management and the Insurance sector. We have fantastic and exciting opportunities for candidates who are professional and self-motivated to join a business that is going through a period of growth and is transforming the Contact Centre into a "Centre of Excellence" - Would you like to be part of our new journey?
Customer Service Advisor / Claims Handler - Key Responsibilities:
- Accurately assess customer's eligibility for claims and associated products
- Assist customers with their claim from start to finish
- Gather and record all information required to resolve their claim, accurately and efficiently
- Liaise with 3rd parties / suppliers to manage the customers claim journey
- Provide a blended communication style to customers including verbal and written
- Update the customer at all stages of the claims process and on the progress of their claim
- Provide excellent customer service at all times
- Adhere to relevant SLA's, processes and regulations
Customer Service Advisor / Claims Handler - Required Experience and behaviours:
- Excellent written and verbal communication skills
- Ability to work alone and within a team
- Be able to switch between customer contact channels to meet the demands of our clients
- Exceed expectations when working under pressure
- A professional and courteous manner with proven complaint handling and resolution skills
- 2 or more years' experience working in customer service and/or the Insurance sector
- Experience in Claims Handling/Management of claims
- Certificate in Insurance (CII) would be highly desirable but not essential
Customer Service Advisor / Claims Handler - What we can offer you:
- 30 days holiday inclusive of bank holidays which rises to a maximum of 33 days with 5 years' service
- Workplace pension scheme
- Free parking / complimentary shuttle bus
- Strong career progression
- Fresh fruit, tea, coffee and biscuits each week
- Bright, modern and comfortable working environment.
If you are interested in this excellent opportunity, press 'apply' today! You will be redirected to our site where you can complete your application.
In addition, due to the nature of our business, SPB UK & Ireland is unable to employ any candidates with adverse financial history or unspent criminal records.