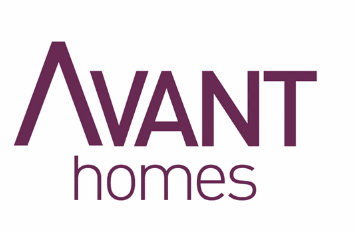 Customer Service Administrator - Avant Homes
Wakefield, Yorkshire WF43FL
Here at Avant Homes, we are constantly striving to challenge the status quo in our relentless pursuit of new, better and different ways to standout as an employer of choice within the marketplace.
Do you have a passion for delivering a first-class customer service?
We are currently recruiting for a part time Customer Service Administrator to join our excellence driven Customer Services team based at our Yorkshire regional office in Wakefield.
This is a job share covering 14 hours per week on a Monday and Tuesday.
The Role
This is an exciting opportunity to join a fast-paced team, where you will provide key administrative support to the Customer Service function within a busy office environment.
Key Customer Service Administrator duties include:
Supporting the effective administration of the Customer Service department
Assisting in the preparation of key status reports and updates on all KPIs relating to the Customer Service function.
Maintaining departmental records and filing, archiving and data retrieval systems ensuring that information is stored and filed in line with departmental and data protection/security requirements.
Effectively communicating with internal and external stakeholders.
Contributing to the development and improvement of defined administrative procedures to meet company policy and quality standards and improvements.
To work as part of the wider administration and support team helping other administrative staff as required to ensure the delivery of a fully-effective administration function for the business
The ideal candidate
To be successful as our part time Customer Service Administrator, you will hold previous experience of working within a similar role. To be considered for this role you must also hold:
Extensive knowledge and application of Microsoft Office, including Microsoft Word and Microsoft Excel
Excellent organisational skills
Previous administration experience
Previous experience of working within Construction or Housebuilder administration is desirable
Ability to work under own initiative and manage time effectively
Strong verbal and written communication
A basic understanding of House building is desirable yet not essential
In return for your hard work, you will be offered a Competitive salary + Company performance related bonus + benefits.
Our Business
Avant Homes is the fastest growing housebuilder in the UK. Operating in Scotland, the north east of England, Yorkshire, Central Derbyshire and the Midlands, we have five regional offices and employ over 700 people.
Our vision is to transform the UK housebuilding sector through the constant advancement and innovation of our brand and product, to provide buyers with increasingly better lifestyles, homes and places to live.
Apply today for the role of part time Customer Service Administrator and be part of something extraordinary!
Avant Homes - Good.Better.Different
No terminology in this advert is intended to be deemed discriminatory. We are happy to accept applications from all suitably qualified persons regardless of their age, gender, race, religion, disability, sexual orientation or marital status.