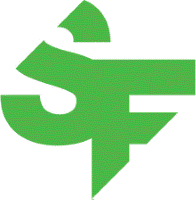 Customer Service Administrator - SF Group
Coventry, MID
SF Recruitment are currently recruiting for a temporary Customer Service Administrator for our Client based in Coventry.
The role is paying £19,000 and the working hours are Monday to Friday 8.30am to 4.30pm.
**If you have a proven track record in Transport and good Customer Service do not hesitate in applying**
Key Tasks
• Challenge all Suppliers at all times to ensure vehicle downtime is kept to an absolute minimum and costs are updated as soon as possible.
• Undertake regular communication to all Customers as work progresses through to completion.
• Liaison with Customer and Repairer to arrange suitable date/s for scheduled maintenance to occur.
• To ensure that all legal documentation is received and expedited accordingly.
• To ensure the Customer is informed of work progress with regards to scheduled and unscheduled vehicle maintenance.
• To be able to demonstrate that vehicle downtime is managed in a proactive manner in line with agreed Key Performance Indicators.
• General Administration
Knowledge and Experience Required
• Good standard of Education with a minimum of GCSE Maths and English or equivalent
• Previous experience (or similar) within a busy maintenance control room environment dealing with scheduling/maintenance of commercial rental/ Fleet Management vehicles with third party suppliers.
• Knowledge of and a background from the commercial vehicle transport industry would be advantageous.
• I.T literate
• Will work best on their own initiative and take pride in ensuring that work is seen through to completion.
• Able to interact confidently with customers, suppliers, be a team player, and build credibility with same.
If you are interested in this opportunity please do not hesitate in submitting your CV or for more information contact Harbinder Soul on 0121 644 4398
£18,000.00 - £19,000.00 per year