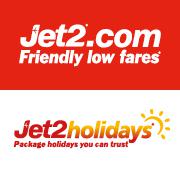 Customer Experience Insights Executive - Jet2.com
Leeds, Yorkshire LS119AW

Reporting to the Customer Experience Insights Manager, the Customer Experience Insights Executive will support the delivery of our customer insight programme that spans across Jet2.com and Jet2holidays, to ensure accurate and detailed information is provided and disseminated to teams to drive business growth through improved customer experience.

In this exciting role, you will be instrumental in delivering an industry leading customer insight programme which informs business decision making. You will be involved across all areas of research, including analysing and synthesizing data from different sources, dealing with external agencies, creating analysis reports and findings. You will assist in the management of our customer satisfaction programme, which includes our key large scale tracking surveys that monitor the opinions of our customers and performance of our services. You will also manage our important Mystery Customer programme, including liaising with key internal stakeholders to select which holidays/hotels/bases are tested, whilst managing the supplier relationship and analysis and reporting of the results.

In addition, you will deliver regular weekly outputs such as comments to support internal newsletters and support the planning, designing and analysing of ad-hoc research requirements which includes focus groups and quantitative studies. And as part of the Customer Experience Team, you'll work closely with other members of the team and colleagues from across the business on a series of high profile product and service initiatives which put our brand at the heart of everything we do.

To be successful in this role you will have a basic understanding of research techniques and methodologies with the ability to identify interesting patterns in data sets. With strong organisation and planning skills you will have the ability to manage your own time efficiently across multiple projects whilst maintaining excellent attention to detail. Preferably with previous experience in a similar role, you will have a genuine desire to build and develop your career in customer insight, research and analysis and have a passion for travel.

In return, we offer an excellent salary and benefits package with fantastic opportunities for progression in a growing business.

This is a great opportunity to be part of an exciting forward thinking business. We operate scheduled leisure flights to holiday destinations in the Mediterranean, the Canary Islands and to European Leisure Cities from our 9 UK bases.

Help us to send our all-important customers on holiday with Jet2.com and Jet2holidays!!