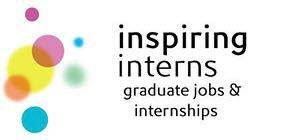 Customer Experience Associate - Inspiring Interns & Graduates
London, London
Our client is a marketplace for car mechanics that enables customers to acquire real-time industry standard quotes and quickly book a vetted mechanic online.
As a member of the Customer Experience team at this fantastic automotive repair company you will be responsible for; providing service excellence to Customers and partner Mechanics, passionately taking ownership, making great decisions whilst doing the right thing.
What a day as a Customer Experience Associate may consist of:


Responsible for the experience of customers and mechanics contacting the company; handling inbound calls proficiently and confidently


Reaching out to customers booked with us; making outbound calls to attain payment authorisations, manage booking amendments & cancellations, accurately confirming booking updates and updating our systems accordingly


Monitoring and replying to emails and cases, through our contact management system with high levels of accuracy and details


Liaising with mechanics to manage customer bookings; getting to the bottom of any issues and provide any necessary support with our systems and processes


Arrange and prioritise competing requirements, tasks and requests


Actively contributing great ideas; challenging our team and processes to identify, test and implement improvement opportunities


Maintaining strong relationships across your contacts; taking responsibility, making great decisions, and doing the right thing for our customers, mechanics and the company.


Key Requirements:


Is committed, dedicated and hardworking; a team player, unafraid to get stuck in and make suggestions


Is a fantastic and experienced communicator; who is clear, strong and confident in both verbal (Inbound & Outbound Calls) and written forms, with the ability to build relationships whilst manage expectations in demanding situations


Has a strong moral compass and is driven to do the right thing; who manages a customer's needs with empathy, care and compassion


Is insatiable in their quest to provide a positive customer experience


Has excellent organisational and time management skills


Keeps their cool; is calm under pressure and is unrelenting in their questioning to solve customer problems and find a resolution


Has strong IT skills and loves to learn; we have a load of great tech which we built ourselves


Loves to provide fabulous service, making people happy; who enjoys doing this all with energy, passion and a big smile.


Additional Extras:


Experience with customer service and handling phone calls


A passion for all things cars, engines and machines would be a massive bonus, certainly not essential


Benefits:
They offer a competitive salary, including lots of other fantastic benefits:


Relaxed, fun office environment - a laidback dress code


Weekend warm up – with Friday drinks and food


Help you with your 5 a day – fresh fruit for the team


Regular all company socials – meet your team and your business


Work directly alongside the founders and management team – shape the direction of the business


A great start-up opportunity - develop your career at this exciting early stage of transformation


starting at £20,000.00 per year