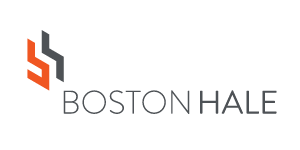 Customer Data Analyst - Boston Hale
London, London

Tableau, PowerBI, QlikView, SQL, Data Analytics, Analysis, Analyst, Insight, Media

Our client, an established media company is looking for a Data Analyst, with experience drawing Customer led insights from their analysis. You will work closely with marketing, campaigns analytics and technology to make sure you have the right data and tooling available to build a complete picture of their customers, supporting the continual development of the Customer and Digital data platforms and sources.

Day to day you will:

Provide analyses of customer engagement data drawn from multiple sources to support detailed performance and effectiveness briefs from marketing and commercial campaigns
Contribute to the development and maintenance of reports, dashboards and compelling visualisations of business performance and project data to clearly communicate value and insights stakeholders
Recognise and extract critical indicators from large and complex data sets; interpret and express these indicators in a business context
Investigate reporting / data anomalies and escalate where required to technology and / or data suppliers
Participate in regular updates on progress on current briefs to engage the business teams with the analysis as it progresses

Essential skills:

Demonstrable knowledge of SQL;
Awareness of the capabilities of Tableau or other visualisation software, as well as databases;
Experience of delivering and maintaining a portfolio of regular reports and dashboards;

Data manipulation - ability to help handle and process large data sets and produce concise reports / analysis;

Problem- solving skills with ability to draw meaningful conclusions from disparate and incomplete sources;
Strong communication skills (written, visual and verbal) with the ability to flex communication style to different stakeholder groups (e.g. sales, finance, technology & marketing).

Desirable:

Understanding of metrics and systems relating to digital and audience analytics (e.g. Google Analytics).
Able to understand complex business questions and to be able to frame the right analytical question.
Broad Customer driven insight experience
A hunger to learn more about the latest analytics tools and techniques, coupled with an ability to translate this into true business action and value.

If you would be interested in joining this vibrant team, in a company that puts a huge amount of enthusiasm into Analytics, then apply ASAP!

Tableau, PowerBI, QlikView, SQL, Data Analytics, Analysis, Analyst, Insight, Media

£35,000.00 - £35,000.00 per year