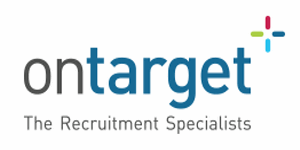 Customer Care Representative - Danish speaking - Engineering
Milton Keynes, HC
The Company:
•Market leader of engineering components, a genuine blue chip manufacturer
•They have an excellent customer support team lots of experience and support to help new staff
•Excellent working atmosphere - Focussed on quality rather than volume
•Recruiting a Danish speaking customer service representatives to grow the team

The Role:
•The position is working in a very modern office in Milton Keynes, with core working hours of 8.30am until 5pm with 1 hour for lunch.
•Working with a team of 15 people who are very friendly and always willing to help, you will be responsible for talking to external customers and the internal sales team providing information and availability of products, conversing in Danish.
•You will receive telephone calls, emails, expediting deliveries, placing orders, scheduling emails and training courses.
•Transactional from the customer point of view, you are the first point of contact.
•There will be a lot of order entry required for the role as well as delivery information and dealing with returns.
•You will be liaising with supply chain (Arranging paperwork, warranty claims, return delivery)

The Ideal Person:
•Fluent in Danish and coming from a b2b background and have experience of telephone based customer care experience or administration experience.
•You will have an excellent telephone manner and have the ability to converse clearly and concisely.
•This is a fantastic opportunity for someone to come in and work in a very friendly and fun working atmosphere with the opportunity to gain lots of experience and support.

Consultant: Tim Williams
Email: timw@otrsales.co.uk
Tel no. 0208 397 4114
Candidates must be eligible to work and live in the UK.
About On Target
At On Target, we specialise in sales, technical and commercial jobs in the Engineering, Construction, Building Services, Medical & Scientific, and Commercial & Industrial Solutions sectors, enabling our consultants to become experts in their market sector. We place all levels of personnel, up to Director across the UK and internationally.
£25,000.00 - £28,000.00 per year
Benefits