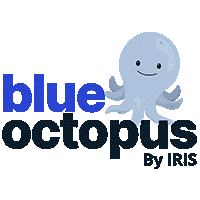 Curriculum Manager – Apprenticeships, Plumbing, Wet Trades and Gas - Blue Octopus Recruitment LTD
Morden, London SM4 5QX
We are seeking to appoint an outstanding Curriculum Manager to lead, manage and monitor the delivery of Apprenticeships, Plumbing, Wet Trades and Gas. You will have the opportunity to apply your own initiative to ensure the continuous improvement, development and growth of this area in line with the Colleges' strategic plan. Your challenge is to achieve improvement in the student experience and outcomes through a clear range of strategies.
We're looking for an individual who holds an appropriate professional/vocational qualification or degree in an area relevant to the work in the Section and who holds a teaching qualification. You will also be a trained lesson observer and hold an assessor/IQA qualification. With a strong vision for the improvement and development of the curriculum within the section, you will have substantial relevant teaching experience and a track record of high achievement in the Apprenticeship Standards or framework and full time programmes. Demonstrating personal qualities such as empathy, interpersonal communication skills and team work, you will be able to successfully monitor and support 'at risk' learners to achieve or exceed their potential and have experience of planning high quality programmes.
Closing date for the return of a complete online application form is 30th November 2020
South Thames Colleges Group is an equal opportunities employer and is committed to safeguarding and promoting the welfare of children and vulnerable adults.
The benefits package includes generous annual leave of 37 days up to 7 additional days over Christmas/New Year as well as an additional 5 days Wellbeing leave to enhance employees' physical and mental health. This leave is all in addition to Bank Holiday entitlement. This leave is all in addition to Bank Holiday entitlement. There is an excellent pension scheme that receives a significant financial contribution from the employer (Teachers Pensions or Local Government Pension Scheme), subsidised sports facilities and professional development and training plus a salary sacrifice cycle to work scheme
The South Thames Colleges Group is made up of Carshalton College, Kingston College, Merton College and South Thames College, which merged on 1 August 2017. South Thames Colleges Group is one of London's largest providers of post-16 education and training and is an ongoing and significant contributor to its local communities. We aim to put students' success at the heart of everything we do.
We are looking for hard-working and collaborative people who can join our team and help challenge our students to progress and achieve.
When you click on 'Apply', you will be forwarded to the application page which sits on a platform hosted by an external partner called Blue Octopus who support STCG throughout the recruitment process
42,373.00 - 44,608.00 per year
Salary £42,373 - £44,608 per annum, incl of LA + up to 49 days leave + bank holidays