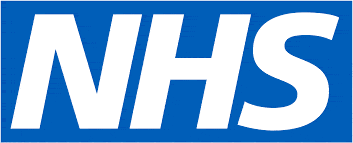 Crisis Resolution Home Treatment - Senior Social Worker - Band 6 - National Health Service
Edgware, London HA80AD
Job Reference: 306-BAR167-TOS
Employer:

Department:

BCRHTT

Location:

Edgware

Salary:

£31,365 - £37,890 per annum + Ou
---
Barnet Enfield and Haringey Mental Health Trust is a multiple award-winning, combined mental health and community Trust providing local, regional and national healthcare services. We are one of the largest employers in North London with over 3000 staff delivering a range of mental health and community services to a population of over one million.
In Enfield, we provide a full range of child and adult community health services, which over the last few years has been integrating with its mental health services to provide better and more holistic care.
BEH manages the renowned North London Forensic Services (NLFS), rated as 'Outstanding' by the CQC. This service treats and cares for people within the criminal justice system who have mental health conditions. We have also been appointed as the lead provider of forensic mental health services across North London managing the devolved New Models of care budget of £170m from 2018/19. NLFS delivers mental health care across some of the prisons and provides mental health services as HM Young Offenders Institutions in Aylesbury.
We also provide one of the largest eating disorder services in England, as well as drug and alcohol services and mental health liaison services in North Middlesex University Hospitals Trust.
Our values and quality improvement are at the heart of everything we do, please consider joining us.
---
This could be for YOU
- if you are interested in working in a fast paced and challenging environment with adults of working age with a variety of acute mental health problems.
You will be someone who is motivated, enthusiastic and committed to improving the service user's experience of progressing through the adult acute care pathway with the support of peers and of senior staff.
There are excellent on-going opportunities for professional development
You will be joining a friendly and supportive team.
You will have an identified member of staff allocated to you who will assist, direct and guide you from the time you start with us to facilitate your development and support your introduction to the work environment.
You must be professional in how you communicate, care, be compassionate, competent, committed, courageous, reliable, trustworthy and dependable in undertaking your allocated tasks and responsibilities.
This is an ideal opportunity to work a Crisis Resolution & Home Treatment Team for a mental health professional to take the step into this role which will no doubt support you in your on-going personal and professional development. The post will be pivotal in supporting the team in delivering an effective and quality experience to people in contact with the service.
The successful individual will have the opportunity to work with a well-established senior leadership team that are values driven, and work hard to ensure innovation, on-going learning and continuous improvement is achieved for service users and staff.
For further details / informal visits contact:
James Ennis Acute Service Manage
jamesennis@nhs.net
020 8702 5613
---
References will be required to cover your last 3 years of employment/training. One has to be from your current or most recent employer and the others from your previous employer. The references should be from persons with management responsibility or HR.
If you have been unemployed for a period of four years or more, please give the details of your last employer and one character referee of your choice (not members of your family). If more applicable, references will be requested from your teacher or head of faculty. Please ensure you provide full contact details.

Vacancies that are advertised as Fixed Term Contracts will also be available as secondment opportunities for substantive internal staff.
Please be aware that your documents eg. Passport/NI Card, will be electronically scanned using Home Office accredited Verification System.
Due to the high number of applications that are received for some posts, we will close vacancies before the stated closing date once the first 50 applications are received. Therefore, please apply as soon as possible.
All non-medical posts with the Trust are subject to a probationary period of six months, during which time you will be required to demonstrate to the Trust's satisfaction, your suitability for the position in which you will be employed.
Should you not hear from us within three working weeks of the closing date for this post, then regretfully in this instance, you have not been shortlisted.
By applying for this role, you accept in the event you are successful that your personal data may be transferred from the Trust to another NHS organisation where your employment transfers within the NHS. This is in accordance with the streamlining programme which is aimed at improving efficiencies within the NHS both to make costs savings for NHS organisations but also to save you time when your employment transfers.
31,365.00 - 37,890.00 per year