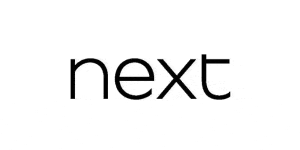 Credit & Fraud Advisors - Smart Recruit Online
Enderby, MID LE194NG

Are you an independent thinker and able to make decisions based on business process? If you are, this is the role for you!

About the team:

Working as a vital part of our Credit and Fraud departments, you'll take on a key role in dealing with customers by phone, email, text message and in writing.

These are unique and exciting customer service roles as there are no sale targets; you will purely be measured on the service you deliver so you can completely focus on giving truly outstanding customer service. Our call centre in Enderby offers great opportunities for progression and development whether you are starting or continuing your customer service careers with the Next Credit & Fraud family.

These are multi skilled role with a key focus identifying and stopping fraudulent activity and making decisions on account applications, order and Online card purchases.

There is also the opportunity to development towards becoming a Senior Advisor within the Credit or Fraud departments.

You will:

Take on a key role in dealing with our customers to identify fraudulent activity.
Undertake duties regarding claims of fraud to prevent financial loss to the customer and the company.
Assist customers with financial loss to their Next Pay account/card.
Use the customer's information to make a decision on credit allowance and negotiating where necessary.
Make decisions on applications and Online card purchases.
Increase and decrease customer credit limits.
Offer advice and support on fraud or Credit related matters.
Perform relevant and appropriate enquiries and investigations on behalf of our customers making sure they have the information they need to make an informed decision.
Undertake all duties in line with the Financial Conduct Authority guideline

Call Centre | Customer Service | Debt Recovery | Collections | Financial | Credit

Benefits
Bonus Scheme
Pension Scheme
ShareSave Scheme
Life Assurance
Staff Discount
On-site Nursery
Additional Info

Accounts Investigation Shifts (36 hours per week):

Shift 1: Sunday to Thursday 3pm to 11pm
Shift 2: Tuesday to Saturday 3pm to 11pm
Shift 3: Saturday to Wednesday 8am to 4pm
Shift 4: Tuesday to Saturday 1pm to 9pm
Shift 5: Sunday to Thursday 1pm to 9pm

Please note training is due to commence end of September for 5 weeks.

Credit Shifts (36 hours per week);

Shift 1: Sunday to Thursday 4pm to midnight
Shift 2: Tuesday to Saturday 4pm to midnight
Shift 3: Sunday to Thursday 3pm to 11pm
Shift 4: Tuesday to Saturday 3pm to 11pm
Shift 5: Thursday to Monday 9am to 5pm

Please note training is due to commence start of October for 5 weeks.

Essential Skills

About you:

With previous experience in customer service, ideally within a call centre or customer facing financial environment, you'll be a team player with excellent communication skills, working in a fast paced environment.

You'll be up for a challenge, empathetic and enjoy sorting out customers' problems so they're able to continue to shop with us. You will also be able to build a rapport whilst remaining assertive and resilient.

You will also have:

An analytical approach.
Excellent attention to detail and be extremely self-motivated.
Outstanding problem solving skills with the ability to provide a range of solutions.
Strong questioning and effective listening skills.
A clear and confident communicating style.
Excellent literacy, numeracy and PC skills (excel) with the ability to pick things up quickly.

All successful applicants will be subject to criminal & credit checks in line with our Reference Policy. In order to apply for this position you must not have had an unsuccessful application for a similar role within the last 6 months.

About Company

You know Next, but did you know we're a FTSE-100 retail company employing over 43,000 people across the UK and Ireland. We're the UK's 2nd largest fashion retailer and for Kidswear we're the market leader. At the last count we have over 540 stores, plus the Next Online and it's now possible to buy on-line from over 70 countries around the world! So we've gone global!