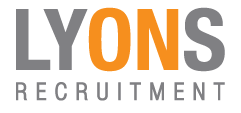 Credit Controller - Lyons Recruitment
Leeds, Yorkshire LS17 7BE
The Business & Opportunity:
The Grammar School at Leeds (GSAL) is a leading independent school in North Leeds for over 2000 boys and girls aged 3 to 18. 'Be inspired' is their ethos behind the teaching and learning, with both academic achievement and extra-curricular opportunities being at the heart of their rounded education offering.
In addition to high quality teaching, GSAL's success is also achieved by having committed, professional and well-qualified support staff. Due to maternity leave, their Finance team now requires a Fee Controller on a 15 month Contract. Reporting to the Finance Manager, you will take full accountability for the fees and collection of debt, which will involve fee billing and reporting, together with resolving all associated parent queries.
Specific Requirement:
First line of enquiry for parents regarding fees and billing.
Performance of fee debt recovery processes including issuing chase letters and phone calls, monitoring debtor levels individually and in total.
Working with parents to devise flexible and achievable payment plans that are compliant with the Consumer Credit Act.
Monitoring and enforcement of payment plans.
Maintaining the fee ledger including, but not limited to, creation of new pupil/parent records, logging leavers and dealing with all associated ledger/admin work.
Preparation and distribution of fee invoices and all associated administration.
Responsibility for financial assistance grant application processes and allocation of awards.
Completion of month end procedures including monthly reporting of fee debtors for inclusion in the management accounts.
Monthly reconciliation of the fees ledger.
Preparation of bad and doubtful debt provision calculations and relevant adjustments.
Management and development of Finance Apprentice, including completion of 121s, the setting of objectives and the completion of regular annual appraisals.
Overseeing preparation and submission of direct debit collections.
Printing of daily reports from banking systems and recording returned and cancelled DD's onto fees packages, and processing of relevant documentation to parents if necessary.
Coordination of files and information to be sent to solicitors for debt collection, record keeping of all correspondence with such agencies and updating fee ledger records to reflect action taken.
Application of interest and late payment charges to accounts.
Overseeing termly administration of the Free Early Education Entitlement.
Managing the annual bursary process.
Overseeing administration of fees in advance schemes and related journals.
Assisting the finance team with any reporting or other requirements as required.
Providing cover for other finance department functions as and when required.
Skills & Experience:
Experience of personal debt collection and people centric industries would be preferred, as oppose to purely corporate or B2B debt recovery.
Possess the required interpersonal skills, mainly emotive traits, being able to display empathy and calmly diffuse any potential confrontational situations.
Considerable experience interfacing directly with, and answering queries from customers and prospective customers.
Understanding of issues affecting parents and their ability to meet fees commitments.
Strong communication skills - written and oral, including being comfortable communicating via email and telephone.
Experience of running a sales ledger system including new account set up, record housekeeping, logging of starters and leavers and any associated notes.
Experience of using an accounts system to record journals, cash receipts, payments and adjustments.
Experience of devising payment plans within established parameters.
Experience in working with solicitors in taking legal action to recover debts.
An understanding of fundamental accounting concepts.
Able to use a range of IT effectively to improve service delivery, particularly Excel including VLookups, pivot tables, and ideally comfortable with graphs/charts.
What's on Offer:
28-30K + 28 days holiday (plus statutory days), Home working options and some flexibility on working hours, Use of on-site Gym and Pool, Free on-site parking.
Friendly, fun and supportive working environment.
Easily accessible from Leeds, Harrogate, Bradford and most of West Yorkshire.
Next Steps:
Interviews are to be conducted asap, hence you are advised to apply at your earliest convenience.
N.B. Lyons Recruitment are exclusively retained on this recruitment campaign, hence applications from other sources will automatically be redirected.
28,000.00 - 30,000.00 per year
Generous Holidays, Flexible working, Free on-site parking