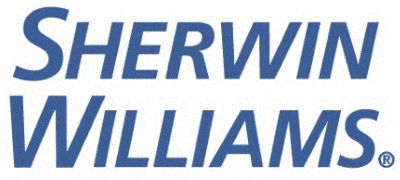 Credit Controller/AR - The Sherwin-Williams Company
Oxfordshire, HC
For our Shared Service Center based to Witney (UK) we are actively looking for a Credit Controller/AR.




Position Summary:

Maximisation of profitable Sales over the shortest acceptable period and with the minimum of bad debt losses. The basic objective is to protect the company's investment in receivables to provide the best possible return for the company from the borrowed invested in AR.




Main Tasks:
 
In a context of growth, the SSC Credit Team needs to expand to keep the level of support and service provided to the business,
Chasing debts by phone/email/fax hence speaking up on behalf of the company requiring good communication/diplomacy/tact/negotiation skills in a manner which creates the optimum cash inflow while at the same time ensuring continuity of business,
Use of Sungard software GetPaid and Oracle Advanced Collections module,
Cash allocation: ensuring the cash is allocated daily and accurately to maintain up to date ledger requiring attention to details,
Order release: ensuring conditions are met to confirm the release diligently requiring good judgement,
Monitoring and control of debt/Aged debt overview: ensuring agreed terms are adhered to.
Coordinating and raising Credit/Debit notes timely to keep customers' goodwill in paying promptly,
Query management: to be addressed with customer service/Sales and solved promptly to keep customer's satisfaction and identify any root causes preventing from occurrences,
Maintenance of the Sales ledger/intercompany with customers/Treasury/GL leader to ensure customer master file is up-to-date and accurate with adjustments (discount/bank charges/commissions/refunds/bad debt write offs) and payments/credit+debit notes requiring accounting skills,
Assessment of credit risk/Credit Risk Review: trying to find ways of accepting and controlling all business, including high risk opportunities. This involves the use of Credit Check Reports via a Credit Check Agency, the basic understanding of financial statements (Balance sheet, P&L) within approval limits requiring good numeracy skills,
Establishment of credit terms and limits/Account Review/Customer Master Setups for new customers or increased business on existing accounts taking into account the risk involved and liaising closely with Sales with for export credit knowledge of export documentation and other payment methods,
Attending a monthly AR review call with Commercial and Finance to go through a file to be prepared in advance to discuss actions, timeline and the owner on matters about DSO, Agings, Cost Of Capitals, Credit Terms.
All these multiple tasks to be performed by order of prioritisation and in compliance with policy and Audit requirements requiring good organisational skills.

Profile:
Some years of experience in AR/Credit Control, ideally in a Shared Service Center.
Excellent communication and languages skills (English and any other languages like Italian, Russian…).
TeamPlayer,
ERP (Oracle).
Basic Qualification:




Please note you will need the existing right to work in the country you apply for. Sherwin-Williams is unable to sponsor work permits or visas.




Welcome to Sherwin-Williams

Sherwin-Williams is the largest paints and coatings company in the world. With $15.8 billion in sales, more than 4,100 stores, and 140 manufacturing and distribution centers worldwide. Our 60,000 employees across the globe are diverse, innovative and passionate. With a variety of rewarding and challenging opportunities, Sherwin-Williams is a great place to launch and grow a career. Find yours and join us today.



Equal Opportunity :

An equal opportunity employer, all qualified applicants will receive consideration for employment and will not be discriminated against based on race, colour, religion or belief, gender, sexual orientation, gender identity, ethnic or national origin, disability, age pregnancy or maternity, marital or civil partner status, or any other consideration prohibited by law. We are committed to positively promoting equality of opportunity in all aspects of employment. All applicants will be considered for employment on the basis of the job requirements and the individual's ability and merits in meeting the requirements.