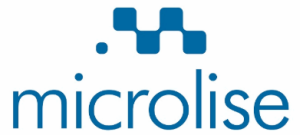 Credit Control Manager - Microlise
Nottingham, MID NG16 3AG
Credit Control Manager



When registering to this job board you will be redirected to the online application form. Please ensure that this is completed in full in order that your application can be reviewed.

Are you a hands on, target driven Credit Control Manager looking to join a dynamic and growing company on its journey of internal improvement? Do you get job satisfaction from applying change which impacts and supports the bigger picture? Are you resilient, enthusiastic and great at building stakeholder relationships? Yes, we'd love to hear from you!

What do Microlise do? An established market leader and growing software house based in Nottingham, Microlise's mission is to empower our customers to reduce their costs and environmental impact by maximising the efficiency of their transportation operations. Our customers include the top supermarkets as well as Eddie Stobart, Royal Mail and JCB to just name a few.

This is a real opportunity for a tenacious Credit Control Manager to make the role your own, we're looking for someone to join us and quickly understand Microlise and the way we work. You'll capture the priorities and quick wins while supporting the implementation of our new ERP system and ensuring the longer term goal of embedding robust policies and procedures. In addition you'll also ensure the day to day is proactively managed and your team constantly motivated.

What does the successful candidate look like?
Cultural fit in our family feel environment
Dual personality to build great internal working relationships with both peers and stakeholders, while also challenging customers for results.
Able to quickly understand the quick wins and priorities for the department
Proactive, tenacious, passionate and driven to ensure the department runs like clockwork and our 200+ customers are effectively managed.
Experience of managing up to 15 bank accounts in the UK and internationally (USA, India, France and Australia)
Experience of blue chip customers and understand escalation routes
Experience of motivating and managing your team, adapting your style as required.
Responsibilities
Own and manage all aspects of the Accounts Receivable Ledgers covering transactional management, administration and associated controls
Proactively drive debtor days to an optimal level by ensuring the proactive management of customer of accounts
Proactively drive down the volume and value of overdue accounts by identifying route cause and recommending options to fix
Reducing transaction costs by optimising daily banking activities
Completion of month end duties including ledger closures, journals, reconciliations, preparation and interpretation of KPI metrics
Review, control and improve on stop processes, including dunning letters and credit limits
Manage and review bad debt provisioning
To lead, manage and develop team of two direct reports
System / Reporting Improvements
Process manuals and internal control documentations implementation, test and improvements to ensure a robust environment
Assisting in the implementation of our new ERP system including transferring sales ledger, cash balances and setting up new accounts
To support on daily banking activities for the group; including bank daily reconciliations, cash flow forecasting activities as required.
Essential
Extensive and proven credit management experience and/or Part Qualified Accountant working towards a professional qualification (Ideally CICM or CIMA)
Experience of leading, managing and developing a team
Proven track record in collection of debts
Worked with a large number of customers ranging from owner managed through to international blue-chip
Competent knowledge and experience in Finance (a good all rounder)
Previous experience of working within a fast paced dynamic environment
Excellent communication and interpersonal skills including in both written and oral to internal and external stakeholders
Advanced Excel Skills including logical functional (IF, OR, AND), data functions (Vlookup, Hlookup), and array functions, and ability to analyse large volumes of data
Business oriented with sound customer service skills, internally and externally
A passion for collecting outstanding debt, target driven and able to work to tight deadlines
High level of accuracy and attention to details
We're expanding in France; it would be great if you are fluent in French or willing to learn if it is suitable for the role.
Why Microlise?
We believe in our culture, values and staff successes, take a look around our new careers page to see why our employees love Microlise - https://www.microlise.com/careers/
We believe in developing our staff and support our employees with their professional development goals.
24 days holiday excluding bank holidays, increasing by 1 a year to 29 days
Recognition of service from your 1st year and other anniversaries
Free parking, tea, coffee and daily fruit
Vitality Health Insurance, Employee Assistance Programme and subsidised eye tests and glasses
Free Costco membership
20% off EE mobile and line rental
Local discounts including Raleigh
Great staff extras: Easter eggs, yearly BBQ, Christmas gifts and annual staff awards!
Free tickets to the British Superbikes, come and support Microlise Cresswell racing and the team! https://www.microlisecresswellracing.co.uk/
We're doing great things, come and be part of our success!
2019 – Queen's Award for Enterprise: Innovation, Sunday Times HSBC International Track 200 league table
2018 – Queens Award for Enterprise: International Trade, East Midlands Chamber of Commerce Business of the year and Excellence in International Trade, Top 20 in the BDO growth barometer – Nottinghamshire
2017 - Top 200 company in Nottingham, top 50 in the Sunday Times HSBC International Track 200 league table, Sunday Times top 100 Profit Track, Ernst and Young Entrepreneur of the Year finals,
Case studies from some of our customers - https://www.microlise.com/case-studies/
Interested in the role? Great, we look forward to your application!
Just to let you know, interviews will take place while the advert is still live, there is a 2 stage process and if successful you will be asked to return for a core values meeting with a SLT member. The role may close earlier if a successful candidate is found.
We are not looking for agency support.
£27,500.00 - £35,000.00 per year