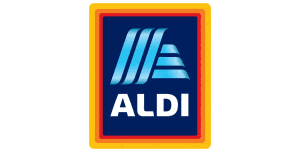 Corporate Project Specialist - Aldi
Atherstone, MID CV92SQ
ContractType: Permanent



A natural team player, you'll support with the development, implementation and management of the systems and processes within a specified remit.

Collaborative and visionary, you'll work with colleagues across different departments to implement solutions, drive change and champion innovation.

We do things our own way at Aldi. But whatever we're doing, we must be getting it right. With a wave of impressive sales figures behind us, we're opening new stores at lightning speed. And to keep on top of that wave, we have to do something pretty special to keep our customers coming back for more.



Data Protection Specialist

We have an exciting opportunity for a Data Protection Specialist to join the team on a full time permanent basis. Working within a growing team, you'll play a key role in further developing guidance and policies to support the business in meeting its obligations towards data protection.

You'll need to be a confident communicator, highly organised and have a passion for Data Protection and Privacy. It's a role that's full of variety and challenges, requiring a talented individual who is able to work within a busy team.

Responsibilities

Supporting and promoting compliance with data privacy legislation and best practice.
Monitors and reports changes in regulatory guidance and best practice.
Leads on reviews and development of data protection policies/procedures/processes for effective and efficient data protection compliance.
Maintains and develops the OneTrust data subject rights request portal, ensuring effective change management of newly implemented and/or changed functionality.
Prepares and delivers training/workshops to the business as required.
Identifying and proposing steps to address compliance gaps or deficiencies ahead of implementing agreed measures.

Skills and Qualifications

Experience in developing policies in plain, easy to understand language.
Strong communicator, excellent time management and detail orientated attributes.
Proactive approach with a desire to deliver results.
Proficient in Microsoft Office.
Able to work individually and as part of a team with minimal supervision.

You will have ideally had previous experience within the Data Protection / Privacy field.
Be educated to degree level
Experience of working with, and developing a data subject rights request portal.
Experience in developing training content and delivering workshops to end-users.
31,725.00 - 45,900.00 per year
pa