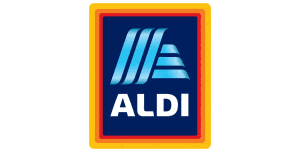 Corporate Logistics Assistant - Aldi
Atherstone, MID CV92SQ
ContractType: Permanent



Supporting the team, you will take responsibility for managing third party logistics providers to maximise the availability of our products into the distribution centres and stores.

In conjunction with key stakeholders, you will be responsible for delivering a high quality and cost efficient inbound supply chain both through operational and project management. You will be working as part of a growing and developing supply chain team, looking for continuous improvement within your role to simplify processes and maximise efficiencies.

We do things our way at Aldi. But whatever we're doing, we must be getting it right. With a wave of impressive sales figures behind us, we're opening new stores at lightning speed. And without our Corporate Logistics team, there'd simply be no products in those stores.



We now have a fantastic opportunity available for a Corporate Logistics Assistant to join the team at our Head Office in Atherstone.

Reporting into the Corporate Logistics Department the successful candidate will play a vital role within the Corporate function. You will be responsible for the control of multiple supply chain projects and tasks working with internal departments and suppliers to deliver agreed time frames.

Responsibilities will include:

• Internal and external stakeholder engagement and management of all levels of business
• Management and control of Logistics service providers performance, KPIs, development and continual improvements, ensuring availability of product into the RDCs from suppliers
• Continuous improvement within role, simplifying processes and operations to maximise efficiencies
• Responsible for the processing and tracking of quotes, invoicing and other administrative duties as required
• Delivering successful key events
• Supporting the delivery of the department strategy as required

Key requirements:

• Educated to GCSE level or equivalent
• Professional work experience in Logistics/Supply Chain Management
• Confidence and ability to communicate effectively with colleagues at all levels
• Ability to build effective relationships
• Able to manage a varied workload, conflicting deadlines and multiple projects simultaneously
• Excellent organizational skills with the ability to identify and manage priorities
• Able to multi-task, be proactive and work on own initiative, working both in a team and independently
• Proficient with Microsoft Office suite; specifically Excel and Word
• Flexible and resilient to workload demands

Please note, if you are applying via a job site your CV will not be attached, therefore please ensure you complete the application form.
£31,040.00 - £36,245.00 per year
pa