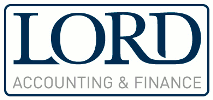 Corporate Finance/Lead Advisory/Investment Banking - Lord Search
Nottingham, MID NG12AP

£40,000 to £45,000 + Excellent Bonus + Benefits
Corporate Finance
Nottingham, East Midlands

The Firm

Our client is a market leading and award winning corporate finance advisory firm who have had a highly successful last few years. With a large number of deals in the pipeline that are expected to complete this year, they are committed to maintaining their momentum and are seeking to appoint a high calibre Associate to join the Birmingham team and play a key role in the business moving forward.

The Opportunity

This is an excellent opportunity for an ambitious individual to develop entry level 'lead advisory' skills and to make a valuable contribution within a highly regarded corporate finance firm. The role will provide many of the foundations in corporate finance, which are core to success in the industry.

The purpose of this role is to assist in the execution of transactions including acquisitions, disposals and management buy-outs. There will be significant interaction with our client's management teams in the preparation of business plans, information memorandum and supporting financial information. There will be a requirement to contribute to deal origination effort, which will include being a member of a sector focused business development team.

The Person

This is an opportunity that offers considerable career advancement and job satisfaction within a rapidly growing market leader, where you will need to have a genuine enthusiasm for Corporate Finance with the interpersonal skills able to forge long term client relationships. CFA, ACA, ACCA qualified with advanced excel and business writing skills, the ideal candidate will be commercially driven with strong organisational skills. Consumer sector interest or involvement would be an advantage.

How to Apply

If you would to apply for this role, please click in the button below, attaching your CV in Word format, with details of your current remuneration package, along with job reference 371686.

£40,000.00 - £45,000.00 per year
Excellent Bonus + Benefits