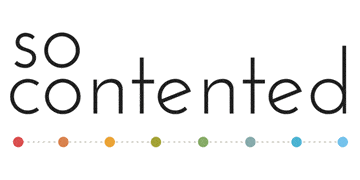 Copywriter - So Contented
Pudsey, Yorkshire LS286AT
Position: Copywriter
Salary: Up to £20,000 per year
Start date: ASAP
You might not be from a typical copywriting background - but holy smokes, can you write.
You understand that good content is the result of diverse skills and experience, and you're able to demonstrate your ability to produce amazing copy.
You're passionate about helping businesses find their own unique voice. You're excited by the opportunity to write for a variety of different industries and your command of the English language is second to none. You love a project that you can make your own and really get to know the business you're creating content for. You enjoy research, and undertake it for each and every project you work on.
You excel at time management. You're unphased by deadlines, and you're able to produce excellent content even at short notice. You love to showcase fresh and exciting ideas for our clients. However, you're also committed to being an asset to our growing team. You'll bring new ideas for future growth and you're excited to get involved with growing our brand awareness and business development when needed.
You'll benefit from:
A competitive salary.
A dynamic co-working environment.
The chance to be part of a growing team on an exciting journey.
Full time hours working Monday to Friday - flexible start and finish times can be agreed, with occasional home working.
Free on-site parking and walking distance to the train station.
What will you be doing?
From blog writing and website copy, to social media, email content and more, you'll be working on loads of exciting and interesting projects. You'll get to know our clients, and they'll get to know you, too. You'll be coming up with fresh ideas, creating content plans, carrying out research and, of course, writing the words that help our clients to grow their business and share their message.
Who are we?
So Contented is a small and vibrant content marketing agency. You may be wondering why we're not looking for a run-of-the-mill copywriter; that's because we're not your typical content creators. With careers in finance and law, our two directors aren't from traditional copywriter backgrounds, and our clients love that we bring fresh experience to the table. We're big believers in constant learning and development, and we're building a team that we believe in, too. We're already excited to see what you can achieve as part of our team, so apply now and let's get started.
20,000.00 - 20,000.00 per year