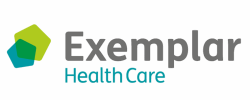 Cook - Exemplar Health Care
Tipton, MID DY4 9HJ
Cook



When registering to this job board you will be redirected to the online application form. Please ensure that this is completed in full in order that your application can be reviewed.

Cook

Parkside

Up to £8.56 depending on experience

"I think all the staff do a great job, they have a lot of patience. I admire them and think they are marvellous" - that's what a relative told us in a recent survey. That's a great thing to hear about the team at Parkside, a 20 bed home which offers care to young adults with complex mental health needs including Huntington's disease and neurological disorders.

As a cook, your main duties would be:
Preparing, cooking and serving food.
Ensuring that food is presented well and looks appetising.
Ensuring that food is stored according to food hygiene legislation.
Minimising waste levels and disposing of food in an appropriate manner.
Carrying out food and fridge temperature checks, and recording as necessary.
A team player, able to work as part of a team whilst also having the ability to work on your own initiative.
Interacting with our service users on a daily basis.
Obtaining feedback on food, reporting any compliments, comments or complaints.
Requirements
You will hold a food hygiene certificate to at least level 3 (intermediate) or be working towards it.
Have a good understanding of your role in the prevention and control of infection, and promoting good health and safety practices.
Desirable
Experience in planning meals to meet the nutritional values of Service Users.
The Ideal candidate will have gained experience from working in a Care Home, Hospital or School as a cook.
Working for Exemplar, you can expect:
Career progression
A challenging and rewarding working environment
Exemplar rewards - online shopping, discounts and vouchers
Job satisfaction
5.6 weeks holiday.
Employee assistance program – 24 hour helpline.
Pension plan.
Free car parking.
Free uniform.
Comprehensive 4 day induction program.
Opportunity to progress and complete NVQ qualifications.
Refer a friend scheme - Up to £1,500
If this sounds like your ideal job, what are you waiting for - click the apply now link to complete your application form online.
up to £8.56 per hour
depending on experience