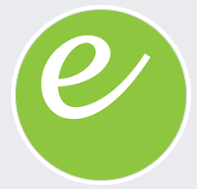 Controls & Automation Engineer - Elevation Recruitment
Mansfield, MID NG182JA
Elevation Recruitment Group are pleased to be working exclusively with a Controls & Automation systems business to recruit an Electrical Controls Engineer, to be based near Mansfield.

My client is a growing SME, specialising in electrical control packages, providing full design, build and installation solutions to a variety of manufacturing and engineering customers.

Reporting to Software Director, the Electrical Controls Engineer will provide technical support and programme a variety of PLCs and control systems based on customer requirements.

The Electrical Control Engineer's duties will include:

* Work with customers to develop solutions and assist with quoting/tendering process
* Develop PLC Software for automated manufacturing equipment
* Oversee and assist with on-site commissioning
* Provide control system training and technical support to the customer

We are very keen to speak to candidates with the following skills and experience:

* Qualified in Electrical, Control or Automation Engineering
* Significant experience of electrical controls design
* Able to programme a variety of PLCs including Siemens and Allen Bradley
* Experience of on-site installation & commissioning
* Strong Electrical problem-solving & fault-finding skills
* Knowledge of SCADA systems and HMI is advantageous
* Willing to travel occasionally

This is a fantastic opportunity to join a market-leading and innovative team.

To apply for this position please send your application or contact us for all enquiries.

Elevation Engineering & Manufacturing is a specialist recruitment consultancy dealing with senior engineering, technical and operational positions in South Yorkshire and the surrounding regions. If you match the specified criteria and are interested in discussing the position in more detail, we would love to hear from you.
£30,000.00 - £50,000.00 per year
pension & benefits