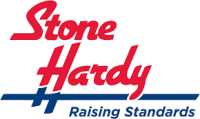 Controller / Resource Planner / Scheduler / Administrative - Bluetownonline LTD
Northampton, MID NN13RN

Job Title: Controller

Location: Northampton

Salary: Competitive

Job Type: Full Time (Mon - Fri 8:30am - 5:30pm), Temp to Permanent

As UK market leader in service and repair of tail lifts, shutters and curtains on commercial vehicles, the Company offers a 24 hour a day, 365 days a year service managed by their teams throughout six regional locations and out of hours by a third party.

Your role will be to ensure that all customer requirements are dealt with appropriately within company guidelines and procedures whilst ensuring effective use of company assets and resources.

Key Responsibilities:

Ensures effective allocation of work to a team of mobile and site based engineers
Ensures compliance with all element of Health and Safety legislation
Effectively undertakes all service and breakdown resource allocation to ensure all customer requirements are met in full
Deals with customer enquiries and orders in a professional manner and responds to requirements as a matter of urgency
Ensure potential sales are converted into orders
Ensures timely and complete adherence to all company administrative procedures
Ensures operation within key performance indicators as specified for location
Supervises field and site based staff to ensure optimum productivity
Support administration department to ensure smooth billing and administrative control of all jobs
Refers issues outside own sphere of decision making authority to Control Team Leader/ Location Manager
Undertakes other duties which the company may from time to time reasonably request
Complies with all aspects of ISO 9001:2015 under your remit
The ideal Candidate:
Basic Education required
Able to deal with day to day supervision of Mobile Engineers
Employs limited technical skill without direction
Benefits:
25 days holiday + statutory and public holidays
Long Service Award (£105 after 3 years' service increasing in £35 increments for each year thereafter, capped at £350 for 10 years plus.)
Life Assurance - one times basic salary paid out in the event of death to nominated person
Simplyhealth - Cash plan

Please click on the APPLY button to send your CV and Cover Letter for this role.

Candidates with experience of: Timetable Coordinator, Resource Coordinator, Scheduling Assistant, Administrator, Scheduling Assistant, Appointment Administrator, Operations Scheduler, Customer Service Administrator, Business Support, Office Support, Logistics Coordinator may also be considered for this role.