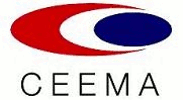 Control Systems Engineer - Ceema Technology Recruitment Ltd
Portsmouth, Southern PO110DG
Control Systems Engineer - Portsmouth - Up to £300 per day

A global engineering and manufacturing company based in Portsmouth, are currently looking for a Control Systems Engineer r to join them on an initial six month contract basis.

The successful Control Systems Engineer will be part of an integrated project team to deliver high quality satellite communication systems. As the Control Systems Engineer you will provide the domain knowledge to enable the tracking and motion rejection of highly resilient, reliable and robust systems for sea and air.
Successful applicants for this Control Systems Engineer position must have:
*A solid understanding of Servo control systems for inertially stabilised platforms
*Experience in the design of Motion control system
*Experience of control system modelling, analysis and design using MATLAB/Simulink
*Familiarity with Enterprise Architect, DOORS and UML
*Systems engineering experience

It would also be beneficial for the successful Control Systems Engineer to have:
*A good knowledge of multi axis gimbal dynamics and kinematics
*A knowledge of safety critical system design

About Ceema:
Over the last 19 years CEEMA Recruitment has built an enviable reputation and established itself as a true specialist in sourcing high quality professional candidates for numerous companies across the UK.

At CEEMA Recruitment we have vast experience in helping candidates find quality placements. Our team of specialist consultants have significant experience within the recruitment industry, are highly knowledgeable and will use this expertise to find you the position that you are looking for in either the permanent or contractor sectors of the market.