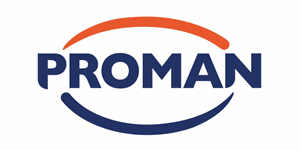 Control Electrical Engineer - HEADS Recruitment
Cleveleys, NW FY54ER
Job Title: Control Electrical Engineer
Location: Blackpool
Salary: £54000
Hours: Monday To Friday 8am - 4pm
Control Electrical Engineer                                                                                                                                 
The Candidate
To be considered for the Control Electrical Engineer, you will need the following:
•Working technical knowledge Electrical distribution systems and their safe operation including familiarisation of BS 7671
•Proven technical knowledge of VSD's, MCC's and their operation
•Proven technical knowledge of Instrument and control techniques
•Through working knowledge of the implementation and operation of systems to comply with legal duties such as 1989 EAWR, DSEAR / Atex,
•Have a knowledge of ISO 55001, and its implementation
•Working knowledge of Continuous Improvement Techniques such as Six Sigma, Lean etc
•Have a high level of attention to detail
•Self-Motivator, able to manage time/workload against conflicting priorities
•Strong communication skills and experience of technical report writing
•Control, Electrical or similar Engineering degree member of a professional Institute and wither chartered or working towards Chartered Status

The Role
The role of Control Electrical Engineer will consist of the following tasks and duties:
•Promote and maintain a high regard for Safety in all that you do
•Generate, implement Engineering standards and ensure compliance with them to contain and minimise risks presented by Electrical energy and potentially explosive atmospheres. 
•Identify, design and implement improvements within maintenance and operations to deliver SHE, Quality, Plan and Cost targets
•Provide Technical C/E Engineering expertise to our maintenance and Production teams.
•Hold the position of Competent C/E Engineer and ensure the business complies with its management of Electrical safety.
•Provide Technical support and coaching of Graduate Engineers, Maintenance Technicians/Apprentices.
•Manage the design, installation and commissioning processes in minor projects to ensure that they meet their SHE, Quality, Plan & Cost targets
•Provide C/E Engineering expertise as part of a multi-disciplined team on major projects
•Ensure any new projects are integrated into the existing Victrex CMMS to ensure smooth handover to the Plant Operations and Maintenance teams
•Lead root cause analysis of equipment failures utilising Maintenance Investigation Reports (MIR) to identify root cause and implement mitigation measures to prevent reoccurrence.

The Package
The Control Electrical Engineer role offers the following remuneration package:
•Salary of £54000
•29 Days Holiday
•Share save scheme
•Matched Pension up to 14%
•Personal and company based performance bonuses

The Company
This company are a market leader within the field.
They offer stability and a genuine opportunity to develop in career terms.
PROMAN  acts as an employment agency for permanent staff and an employment business for temporary workers. We recruit for roles based in Engineering, Technical, Warehousing, Manufacturing, Office, Logistics and Industrial.
View our latest jobs today on our website http://www.proman-uk.com / and follow us on LinkedIn.
AppH
£54,000.00 - £54,000.00 per year
54000