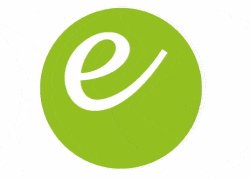 Contracts Manager - Elevation Recruitment
Doncaster, Yorkshire DN12AN
Elevation Recruitment Group are pleased to be working with a leading Utilities business to recruit a Contracts Manager for their Installation and Maintenance division.

The Project Contracts Manager will be client facing and provide bespoke solutions and quotations, before project managing the work through to completition.

The Contracts Manager duties will include:

* Nationwide travel to meet clients and quote for work (car provided)
* Outline initial proposals and provide detailed costings
* Liaise with various departments to organise delivery of materials and schedule of works
* Oversee work on site where required
* Manage ongoing maintenance schedules
* Ensure work is carried out to all health, safety and environmental standards

We are very keen to speak to candidates with the following skills and experience:

* Background in Utilities/Drainage systems or in a Facilities Management role
* Strong commercial skills and experience of producing quotations
* Comfortable in a client-facing position
* Well developed project management skills
* Knowledge of Environmental Compliance would be advantageous

This is a fantastic opportunity to join a market-leading and innovative team.

To apply for this position please send your application or contact us for all enquiries.

Elevation Engineering & Manufacturing is a specialist recruitment consultancy dealing with senior engineering, technical and operational positions in South Yorkshire and the surrounding regions. If you match the specified criteria and are interested in discussing the position in more detail, we would love to hear from you.
38,000.00 - 40,000.00 per year
pension, benefits & pool car