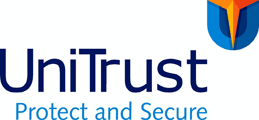 Contract Support Officer - UniTrust
London, London EC2
Unitrust Protection Services have an exciting opportunity available for a Contract Support Officer to join our team based at various sites across London. In return, you will receive highly competitive hourly rates subject to the sites you will work across. These range from £9 to £11. Our aim where possible is to pay the London Living Wage. We also have excellent Company Benefits such as training packages, Company Sick Pay, Reward and Recognition Schemes and Life Assurance. You will be required to work 16 shifts over a rolling roster pattern covering days, Nights and Weekends.
The Contract Support Officer role
To work as a member of various security teams for the protection of persons and property and thereby the provision of a safe and secure environment.
What will you be doing as a Contract Support Officer?
- The maintenance of good order in all Unitrust sites including the protection of everyone therein against violent acts, abuse and accident.
- The protection of a client's property against loss, theft, damage (including fire and water) and waste.
- The protection of private property belonging to the client, their staff and visitors against loss, theft and damage.
- Prevent offences against the law of the land, Unitrust disciplinary codes and policies and ensure all are brought to the attention of the management.
- Ensure basic fire precautions are in place and means of escape are clear.
- Access Control, patrolling, reception duties and general security duties.
Responding to: -
- All fire alarms and related emergencies
- Bomb alerts and all other types of related emergencies
- All other types of incidents (e.g. floods, gas leaks, defective lifts etc.)
- Intruders and other crime-related incidents
- Providing in all cases, assistance in accordance with instructions and training
Other duties: -
- Assisting with special visits as required
- Providing reception cover as instructed
- Assisting with mail deliveries when required
- To comply with applicable environmental, health and safety rules, procedures, laws and accepted safe work practices. You will have a duty to take care of your own health and safety and that of others who may be affected by your actions at work.
- Carrying out in a professional and diligent manner all other duties properly assignable to the position of Security Officer
Our ideal Contract Support Officer:
- Officers must have attended the basic job training or have equivalent experience.
- Carry and be capable of using all security equipment necessary to efficiently perform the duties required of a professional security officer.
- Officers must undergo 1 to 3 shifts onsite training per site.
- Good literacy and communication skills and have excellent verbal and written English
- Possess a good telephone manner
- Be computer literate
- A consistently smart appearance in the uniform provided and required by Unitrust
- Reliability, self-motivation and ability to use own initiative and work without supervision.
- The ability, tact and diplomacy to deal with people including the client, the client's staff and visitors, in all circumstances including emergencies and other times of stress.
- Self-confidence and an interest in self-development.
- An excellent level of physical fitness to enable the post holder to perform patrol and emergency response duties efficiently and effectively.
- The nature of the role is such that it is essential that the post holder has and will maintain an excellent record of attendance and timekeeping.
If you feel you have the skills and experience to become the new Contract Support Officer then please click "Apply" today!
If you haven't heard back from us within 14 days please assume your application was unsuccessful.
UniTrust is an Equal Opportunities employer and welcome applicants from suitably qualified persons regardless of sex, race, disability, age, sexual orientation, gender reassignment, religion or belief, marital status or pregnancy and maternity.
Please note, any job offered is subject to satisfactory pre-employment and five year work history security vetting checks according to BS 7858:2012.