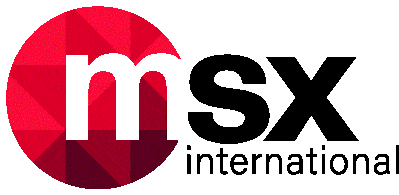 Contract Support Coordinator - MSX International
Milton Keynes, HC MK88DF
Do you pride yourself on your organisational skills and strong administration experience? Dedicated and enthusiastic but lacking challenge in your current position? If the answer is YES, MSX International are recruiting and we want to hear from you.
MSX International are now looking to expand their team through the recruitment of a Contract Support Coordinator at the Volkswagen National Learning Centre in Milton Keynes.
What will I be responsible for?
As the Contract Support Coordinator, you will be responsible for supporting the Leadership Team with meetings, contract wide administration and assisting on contract wide projects. Your responsibilities will be varied and will include:
Planning and managing the key leadership meetings with our clients, from room bookings and preparation of documentation to attending meetings to capture minutes and key actions.
Managing and updating contract wide information including the organisational chart, email distribution lists and user ID's and account extensions.
Managing the new starters process to support the effective on boarding of new staff members
Supporting employee reward and recognition scheme
Supporting staff travel booking requirements across contact (including hotels, flights, international travel, etc.)
Administering staff company car processes including ordering and mileage tracking.
Supporting the Leadership Team and MSXI Head Office staff with any AD-HOC requirements
Who are we looking for?
As our ideal Contract Support Coordinator, you will be able to demonstrate a solid administrative background. You will thrive in a fast-paced, dynamic environment and possess excellent communication and stakeholder management skills. You will also have the following skills and experience:
Proven experience in stakeholder management at all levels
Strong communication skills both written and verbal
MS office experience including Excel and PowerPoint
Attention to detail
Self-motivated and flexible; able to remain calm under pressure when dealing with conflicting demands
Excellent time management and organisational skills are essential
Ability to quickly learn the use of various company online systems
In return for your hard work as a Contract Support Coordinator, you will be entitled to a competitive basic salary and a great range of benefits including the potential to progress within the company, with global opportunities updated regularly.
If this sounds like the ideal role for you, please click APPLY now to register your interest in the role of Contract Support Coordinator!