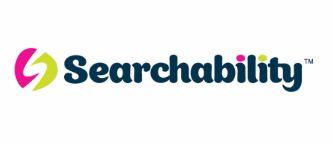 CONTRACT NETWORK SYSTEMS ENGINEER (6 MONTHS) - SEARCHABILITY
North Yorkshire, Yorkshire HG44AS
CONTRACT NETWORK SYSTEMS ENGINEER (6 MONTHS)
NEW TEMPORARY VACANCY AVAILABLE IN YORK
Contract position available for immediately available candidates
York based organisation in an accessible location
Contract Network Systems Engineer (6 months)
Day rate; £300 - £350
To apply please call 0113 887 8355 or email

james.gambino@searchability.co.uk

WHO WE ARE?

We are a high growth technology company providing smart solutions to a niche market. Utilising the latest technologies to provide our customers with the highest quality solutions on the market.

WHAT WILL YOU BE DOING?

We require an experienced Network Systems Engineer to join a growing team. You will be able to work independently but also as part of a team when the occasion arises. You will have an excellent understanding of networking (IP v4/v6) as well as data security (Firewalls/VPN). Server administration (Windows/Linux) and a good understanding of code deployments to testing and production environments. If you have experience with AWS/Azure platforms that would be beneficial.

WE NEED YOU TO HAVE….

Networking (IP v4/v6)
Firewalls/VPN
Windows/Linux
AWS/Azure
Office365

TO BE CONSIDERED….

Please either apply by clicking online or emailing me directly to

james.gambino@searchability.co.uk

For further information please call me on 0113 887 8355 or 07841 445 432. I can make myself available outside of normal working hours to suit from 7am until 10pm. If unavailable, please leave a message and either myself or one of my colleagues will respond. By applying for this role, you give express consent for us to process & submit (subject to required skills) your application to our client in conjunction with this vacancy only. Also feel free to follow me on Twitter @Gambinobility or connect with me on LinkedIn, just search James Gambino. I look forward to hearing from you.

£300.00 - £350.00 /per day