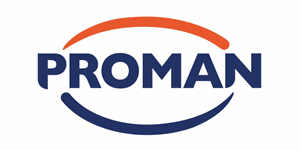 Contract Manager - HEADS Recruitment
Trafford Park, NW M320
Contract Manager
 Monday – Friday 8.30am – 5pm
Trafford Park
Up to £45,000 depending upon experience
Permanent
The Role
•Developing long-term profitable growth from existing and prospective customers.
•Improving contract management and performance.
•Reviewing contract documentation identify issues / risks and implementing strategies to protect the business, maximising contract sales and profitability
•Responsible for loading of all new product requirements for each new contract, liaising with Purchasing and Systems to ensure timely, accurate completion.
•Identifying and resolving order related problems, liaising with Managers to ensure effective resolution for customers and the business, updating the Managing Director on key issues in a timely manner.
•Handling objections by clarifying, emphasizing agreements and working through differences to a positive conclusion
•Negotiating with contract customers to maximise profitability and opportunity throughout the life of the contract, i.e. passing on manufacturer's cost increases, introducing product substitutions, etc
•Updating and analysing contract management and KPI reports; pro-actively resolving issues, tracking performance and achieving agreed KPI targets.
•Maintaining, reviewing and updating company contract information including filing of all relevant documentation in a structured and organised manner
•Maintaining accurate Contract Management Plans (CMP), setting goals and achieving targets for increasing / maintaining profitability, identifying new opportunities, spot purchases, introductions to new decision makers, contract renewal and roadmap information and more.  Update CMP's for each contract customer minimum monthly; updating the Managing Director on important activities in a timely manner.
•Becoming a main point of contact for contract customers, seeking new tender opportunities and ensuring customer satisfaction is maintained throughout the life of the contract
•Leading Contract Review Meetings, scheduling meetings in advance, preparing Agenda's, submitting relevant information to the Managing Director and customers, preparing detailed minutes and completing actions to a high standard; ensuring contract performance and profitability targets are achieved and high levels of customer satisfaction are maintained.

The candidate
You will have the following skills, experiences and attributes…
•Minimum of 5 years experience in a contract management role.
•Project Management qualification or equivalent, desirable
•Excellent time management, ability to plan and prioritise workload, ability to work under pressure to meet deadlines
•Excellent verbal and non- verbal communication skills – ability to communicate at all levels
•Thrives on responsibility
•Excellent numeracy and literacy skills

•Proficient in the use of Microsoft Office packages

The Client
An exciting opportunity for a Contract Manager to join an established industrial supplies company, selling a proven product range and associated services to medium to large organisations.
PROMAN acts as an employment agency for permanent staff and an employment business for temporary workers. We recruit for roles based in Engineering, Technical, Warehousing, Manufacturing, Office, Logistics and Industrial.
View our latest jobs today on our website  http://www.proman-uk.com / and follow us on LinkedIn.
AppH
The UK is set to depart from the EU on 31st January 2020. EU, EEA or Swiss citizens living in the UK that wish to remain in the UK post Brexit need to apply to the EU Settlement Scheme. Please follow the below link for information on how to apply.
45,000.00 - 45,000.00 per year