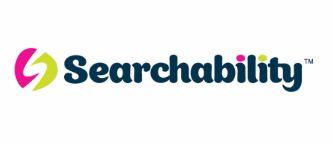 Contract Java Developer - SEARCHABILITY
London, London
CONTRACT SC CLEARED JAVA DEVELOPERS
NEW CONTRACT OPPORTUNITY AVAILABLE IN THE CENTRAL LONDON, BERKSHIRE OR CROYDON FOR CANDIDATES AVAILABLE IN THE NEXT 2 WEEKS
Contract positions available for contract Java Developer with SC clearance
SC Clearance / Security clearance required
£450 - £500 per day (outside of IR35)
One Lead Developer position also available
London, Berkshire and Croydon based organisations in accessible locations
Java / Spring Boot / Microservices, AWS, Docker
To apply please call 0117 322 0516 or email

will.roebuck@searchability.co.uk

WHAT WILL THE SC CLEARED JAVA DEVELOPERS BE DOING?

As a contract SC Cleared Java Developer, you will be utilising your Java, Spring Boot, Microservices and AWS & Docker experience to build a range of Cloud & Cloud Native solutions.

WE NEED THE SC CLEARED CONTRACT JAVA DEVELOPERS TO HAVE….

Valid SC Clearance / Security Clearance. This is needed in order to start so we can't consider anyone who doesn't have SC clearance at this time.
Java / Spring Boot
Microservices
AWS
Docker

TO BE CONSIDERED….

Please either apply by clicking online or emailing me directly to

will.roebuck@searchability.co.uk

For further information please call me on 01244 567 567 or 07584 358 540. I can make myself available outside of normal working hours to suit from 7am until 10pm. If unavailable please leave a message and either myself or one of my colleagues will respond. By applying for this role you give express consent for us to process & submit (subject to required skills) your application to our client in conjunction with this vacancy only. Also feel free to follow me on Twitter @ContractsWill or connect with me on LinkedIn, just search Will Roebuck. I look forward to hearing from you.

SC CLEARED JAVA DEVELOPER

KEY SKILLS:

JAVA DEVELOPER / JAVA ENGINEER / BACKEND DEVELOPER / BACKEND ENGINEER / CLOUD DEVELOPER / CLOUD NATIVE ENGINEER / SC CLEARED / SC CLEARANCE / SECURITY CLEARED / SECURITY CLEARANCE / SEDV CLEARANCE / DV CLEARED / DEVELOPED VETTING / DEVELOPED VETTING / DEEP VETTING / DEEP VETTED / JAVA DEVELOPER / JAVA ENGINEER / BACKEND DEVELOPER / BACK END DEVELOPER / BACKEND ENGINEER / BACK END ENGINEER / C++


£350.00 - £500.00 /per day