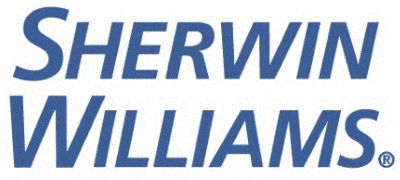 Consumer Experience Manager - The Sherwin-Williams Company
South Yorkshire, Yorkshire
Job Title: Consumer Experience Manager

CORE RESPONSIBILITIES AND TASKS

The Consumer Experience Manager is responsible for ensuring every consumer who makes contact with the team, receives the best possible experience and leaves with a positive impression of our company and service. Your team's objective is to INSPIRE and IMPRESS our consumers throughout their journey with us, whether that be dealing with general enquiries, complaints, social media interactions, live chats or online reviews.

As a leader in our business, your role is responsible for the transformation and development of our consumer services team. Our team should represent our brands in an authentic and modern way, while being highly motivated and engaged with our consumers and their needs. The team need to be aware how social media works and the affect that positive or negative sentiment can have on a brand and business. You should take a proactive and forward thinking approach to consumer services, always striving to provide a better service and increasing efficiency of processes – always challenging the norm.

This role needs to quickly develop excellent, influential relationships with our key external CS team leaders (i.e. B&Q) to ensure they trust and respect our team and our processes. Alongside this, you will also be responsible for building and maintaining robust channels of communication amongst our internal stakeholders. Through this communication, you will feedback the voice of the consumer and initiate the correct call to action to ensure alignment and consistency among the wider business.

Your team need to be highly responsive, calm under pressure and remain positive throughout all engagements with the consumer, adopting the right tone of voice and brand awareness.

Team Development - Develop and sustain a positive team environment displaying high levels of motivation and excellent team spirit. Identify individuals' strengths and weaknesses within the team and work closely on development. Ensure the Customer Service team is trained to a market leading standard to deliver excellent service to our consumers. The managers role also includes recruitment and disciplinary actions when necessary.

Processes - Establish and implement measurable performance metrics to ensure the team is working to their full potential. Interprets and applies relevant departmental policies and procedures to ensure compliance is met.

Reporting - Reviews daily/monthly reports to analyse process cycle times, workflow volumes, consumer satisfaction and handling times. Reviews and highlights any common trends in complaints and queries. Prepares and presents monthly management data. Use metrics to provide feedback to the leadership team and make recommendations that aid and influence product and marketing decisions.

POSITION REQUIREMENTS

1. FORMAL EDUCATION:
a. Required:
A-level qualifications or equivalent 

2. KNOWLEDGE & EXPERIENCE:
Required:
Multiple years of consumer service experience
Consumer service team management

3. TECHNICAL/SKILL REQUIREMENTS:
a. Required:
• Excellent people and organisational skills
• Excellent verbal and written communication skills
• Excellent knowledge of social media platforms: Instagram, Facebook and Twitter.
• Excellent presentation skills.
• PC skills; Microsoft Office applications (Word, Excel, PowerPoint, Outlook); and other applications as required.
WELCOME TO SHERWIN-WILLIAMS

Sherwin-Williams is the largest paints and coatings company in the world. With $18bn billion in sales, more than 4,100 stores, and 140 manufacturing and distribution centers worldwide. Our 60,000 employees across the globe are diverse, innovative and passionate. With a variety of rewarding and challenging opportunities, Sherwin-Williams is a great place to launch and grow a career. Find yours and join us today.

At Sherwin-Williams, we're proud of the company we keep — our family of loyal employees. To learn about our company and our culture go to Sherwin.com/careers.

Please note that Sherwin Williams is unable to respond to any enquiries, accept CVs or applications from Recruitment Agencies.

Basic Qualification:
Please note you will need the existing right to work in the country you apply for. Sherwin-Williams is unable to sponsor work permits or visas, now or in the future.

Equal Opportunity
An equal opportunity employer, all qualified applicants will receive consideration for employment and will not be discriminated against based on race, colour, religion or belief, gender, sexual orientation, gender identity, ethnic or national origin, disability, age pregnancy or maternity, marital or civil partner status, or any other consideration prohibited by law.
We are committed to positively promoting equality of opportunity in all aspects of employment. All applicants will be considered for employment on the basis of the job requirements and the individual's ability and
Additional Information: