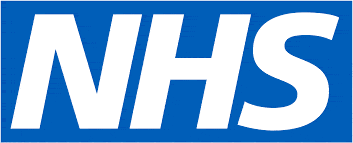 Consultant Psychiatrist in General Adult - National Health Service
Thurne Ward, ANGL NR65BE
Job Reference: 246-MCEN2518008
Employer:

Department:

General Adult

Location:

Thurne Ward, Hellesdon Hospital, Norwich

Salary:

£79,860-£107,668
---
Norfolk and Suffolk NHS Foundation Trust provides child and adult mental health services, alcohol treatment, learning disability, wellbeing and eating disorder services across Norfolk and Suffolk.
We are committed to delivering quality driven mental health services. Every individual makes a valuable contribution. We are proud of our staff who have been commended for the care they provide. Do you value working positively, respectfully and together? If so, we'd love you to join us!
Please follow this link to find out more in our Employee Handbook
Employee Handbook
JOB DESCRIPTION/PERSON SPECIFICATION
Please read the job description/person specification carefully and ensure your application reflects the knowledge, skills and experience needed.

YOUR APPLICATION
It is important that you complete a formal application form as CV's alone will not be accepted.
TWITTER - The Trust now has it's own Twitter account for recruitment. Follow us on @NSFTjobs
PLEASE NOTE: If you use a hotmail, msn or yahoo e-mail account, you will need to check your "junk" mail regularly as these email providers will divert any communication from this Trust/NHS JOBS straight into your " junk" inbox.
---
Consultant Psychiatrist: Adult Inpatient, Norwich
Adult Mental Health Service
We want to work with you to create the right job for you.
Norfolk and Suffolk Foundation Trust is in the midst of a transformation and this brings opportunities to influence how things are done.
We have two posts available and welcome applicants with various levels of experience. There is an opportunity to undertake a leadership role as an Associate Clinical Director after appointment for the right candidate.
Our inpatient team covers 5 adult mental health wards (including a PICU) at Hellesdon Hospital in the city of Norwich. This vacancy is for the Consultant post on Thurne Ward. This is a newly opened admissions ward. The Trust encourages applications from highly motivated, enthusiastic psychiatrists who would welcome the opportunity to work in this beautiful part of the world. The Trust encourages leadership roles for senior clinicians as part of the core job and in additional roles, where available, in medical education, management, research and teaching.
Norfolk and Suffolk NHS Foundation Trust is the main provider of specialist mental health services for the counties of Norfolk and Suffolk, serving a population of 1.6 million.
The advertised role will provide clinical care and leadership for Thurne Ward. This role will provide you with the opportunity to play a key strategic role in service design and redevelopment. Not only are we striving to continually improve our model of care but we have been successful in securing the funding to build a new inpatient unit on site. With the support of the architects we are challenging ourselves to think differently about how we deliver services and would very much welcome the input of the new post holders into the design process.
The post holder must be registered with the GMC. The post holder must also have an entry on the GMC Specialist Register (CCST) in Adult Psychiatry (or within three months of completion of CCST). Applications from those wishing to work flexibly or those wishing to develop academic or special interest sessions are welcomed.
Top reasons to work in Norfolk:
There are numerous teaching opportunities available, both at postgraduate and undergraduate level, at the medical school at the University of East Anglia.
Opportunities for research, supported by a strong Trust Research Department and good links with the local university.
Trust level support for Quality Improvement (QI) approach
Established Consultant peer groups
Support for flexible working and other excellent staff benefits
Top reasons to live in Norfolk:
There are many areas of outstanding natural beauty (including the Norfolk Broads), award-winning coastlines and picturesque villages, which add to the charm of the county.
Quality of living for staff working in Norfolk is high with some of the lowest crime rates in the country, affordable housing, excellent schools and easy access to beautiful countryside
Norwich is a vibrant city which is also a UNESCO City of Literature
Norwich is the County town, only 90 minutes away from London, as well as being situated close to both Norwich and Stansted Airports.
Up to £12,000 relocation package available *terms and conditions apply*
For further details / informal visits contact:Name: Daniel DaltonJob title: Cheif Medical OfficerEmail address: Daniel.Dalton@nsft.nhs.uk
Claire Lussignea, Clinical Director: 01603 978376, claire.lussignea@nsft.nhs.uk
Jan Falkowski, Consultant Psychiatrist and Interim Medical Workforce Director - Jan.Falkowski@nsft.nhs.uk
Interview date – 17th August 2020 via Skype/Microsoft Teams (subject to change)
Covid-19 update
We are working hard to maintain usual recruitment process however please be aware that we may ask you to be interviewed via skype rather than in person. Please also bear with us as we endeavour to recruit as many people as we can in unprecedented times.
---
EQUAL OPPORTUNITIES
Apart from its legal duties in relation to equality and diversity, the Trust recognises and actively promotes the benefits of a diverse workforce and is committed to treating all employees with dignity and respect regardless of race, gender, disability, age, sexual orientation, religion or belief.

Additionally, people with disabilities that fall under the Two Ticks - Guaranteed Interview Scheme will be offered an interview providing they meet the minimum criteria for the post (outlined in the Person Specification).

DISCLOSURE AND BARRING SERVICE CHECK (formerly CRB)
FOR POSTS WITH DIRECT SERVICE USER CONTACT - Please be advised that due to recent changes in the DBS Service, organisations no longer receive copies of DBS Disclosures – these are sent directly to candidates only. Therefore, it will be your responsibility, if successful, to ensure that this is taken to the appointing officer as soon as you receive it.

Alternatively, if you have subscribed to the update service, we will be able to check your status once we have your authority to do so.
The Trust has now introduced a DBS Update Service which is a contractual requirement. You need to subscribe when you have applied for your DBS clearance and there is a time limit to subscribe of 19 days after receipt of your DBS disclosure. Please ensure that this is completed within the set time scale.
This update service is an annual subscription at a cost of £13 to you. This will enable the Trust to have instant online access to your DBS record, with your consent, and so will remove the need for you to have to apply for this repeat check again.
79,860.00 - 107,668.00 per year