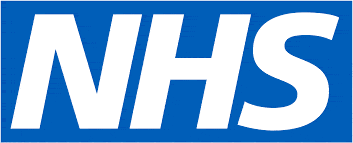 Consultant Psychiatrist (Civilian) - National Health Service
Colchester, HC CO27SW
Job Reference: J221-A-20-19628
Employer:

Department:

Merville Barracks

Location:

Colchester, Essex

Salary:

£79,860-£107,668 per annum (pro rata if part-time)
---
Ministry of Defence - Defence Medical Services
---
Are you interested in working clinically with serving members of the UK Armed Forces optimising the mental health of the UK military? An exciting opportunity to work as part of the team at the Department of Community Mental Health (DCMH) at Merville Barracks, Colchester as arisen.
We are actively recruiting for a Consultant with MRCPsych or FRCPsych with a certificate of Specialist Training in Adult Mental Health or equivalent who are included on the General Medical Council's Specialist Register. You will provide early and comprehensive interventions, with a strong occupational focus, to a population of mostly young and healthy adults, suffering from common mental health disorders. It is a population motivated to recover, with a well-resourced community mental health team to support you (Community Mental Health Nurses, Clinical Psychologists and Mental Health Social Workers). Serious and enduring mental health conditions are not a regular feature of this patient group. There is a high rate of recovery and full return to work, making for a rewarding environment.
As part of routine governance and learning processes, the successful candidate will be required, within their job plan, to provide peer-review of clinical care delivery following reporting of significant events. On occasion, this may require travel to another MOD Department of Community Mental Health.
There is no requirement to deploy as this is met by our uniformed personnel, but you will form the continuity of care required by our patients when based at home. The successful applicant must be able to travel periodically for short periods to contribute to peer review at other Departments of Community Mental Health throughout the UK and should be prepared to provide care to patients remotely using telephone and video consultation where appropriate.
This post carries no regular on-call commitment and hours are family friendly.
Evidence of Hepatitis B levels will be required for this role.
Benefits
You will have access to the following benefits: NHS pension schemes (contributory); regular contact & support from DMS colleagues; funding for CPD; access to Civil Service leadership and management training; reimbursement of professional subscriptions and work related travel expenses; access to on-site facilities (gymnasium, messing, clubs, societies, free parking etc.).
Qualifications
Essential:
Full GMC registration with licence to practice
Listing on GMC Specialist Register (e.g. MRCPsych or FRCPsych)
Certificate of Completion of Training (CCT)
Current/recent clinical experiences (e.g. as evidenced by current appraisal)
Desirable:
Full driving licence (but please note that some of the posts do require a weekly clinic at a different site, which may be difficult to access via public transport)
MSc relevant to mental health
Experience in occupational mental health, ideally in a military setting
Experience in operation of DMICP
Experience in Armed forces medical documentation
Selection Process
The initial sift will be based on your CV and the behaviours (evidence of your performance) will be assessed at interview.
These are the behaviours you will be assessed against during the selection process:
Communicating and Influencing
Leadership
Managing a Quality Service
Changing and Improving
Working Together
Making Effective Decisions
Please provide evidence to demonstrate that you have the required skills, qualifications and memberships in your CV and that you have saved it using your surname then first name prior to submitting your application.
There is no requirement to deploy as this is met by our uniformed personnel but you will form the continuity of care required by our patients when based at home.
Successful candidates must meet the security requirements before they can be appointed. The level of security needed is security check.
Please note the salary will be pro-rata where part time hours are undertaken.
All employees joining Ministry of Defence who are new to the Civil Service will be subject to a 6-month probation period (unless otherwise advised) effective from the employment start date.
From time to time The Ministry of Defence may advertise per regional Headquarters. To ensure your search yields the best results, search under MoD-Healthcare jobs from the home page or alternatively avoid completing the mileage section when using the search criteria based on your post code. For details of which locations are in each region, please see attached Regional Layout document.
Please ensure you have read all the details in the important information link prior to applying.
---
Caring for our Armed Forces
79,860 - 107,668 per year