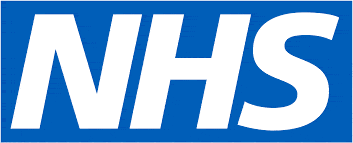 Consultant in Stroke Medicine - National Health Service
Hull Royal Infirmary, Yorkshire HU32JZ
Job Reference: 356-20-2514298
Employer:

Department:

Consultant in Stroke Medicine

Location:

Hull Royal Infirmary, Hull

Salary:

£79,860 - £107,668
---
Applications are invited from innovative and dynamic individuals who are interested in overseeing the expansion of the Level 1 Hyper acute Stroke Services in Hull Royal Infirmary (which is already supported by three full time stroke consultants and six neurologists) following a recent significant investment into the service.

We are looking for a team player with an innovative and dynamic approach who can embrace new ways of working. The successful candidate will be expected to take an active lead in the new developments in our service. This is an exciting time for the Stroke Service in Hull Royal Infirmary as we recently attracted a significant investment which will allow us to have a 8 unit HASU and 5 full time equivalent stroke consultant body with active input from the local neuro-surgical, neuro-intervention and neuro-radiology services. We are already providing Hyper acute Stroke Care to 600,000 population in Hull and an extended 1.2 million patient's in this catchment area who receive neurosurgical and neuro-intervention expertise in this hospital. We already have a 9-5 thrombectomy service and have performed a high number of thrombectomy services in the region.

This post involves work only within the stroke services and participation in the Acute General Medical rota is negotiable.

Hull is now a regional cultural hub and has attracted high levels of investment and tourism in the past couple of years as the UK's City of Culture, it has excellent road and rail links with London and the North. The area is surrounded by beautiful countryside and affordable housing in stunning locales. It also boasts of a number of excellent state and private schools. Appropriate office accommodation, secretarial support and IT support will be provided.

Applicants must be members of the Royal College of Physicians of the U.K. or have equivalent experience and training and must be fully registered with the General Medical Council. Specialist registrars who have successfully completed all parts of this training must be listed within the GMC specialist register within 6 months of the formal appointment.

Specialists in Geriatric medicine, General Internal Medicine and Neurology recognised by the EEC are eligible to apply.
For further details / informal visits contact:
Dr Rayessa Rayessa, Consultant in Stroke Medicine (Secretary 01482 608746) or Dr Alec Ming, Consultant Neurologist and Clinical Director of Neurosciences
---
IMPORTANT: Should your application be successfully shortlisted, you will be contacted to attend an interview electronically to the email address provided at the time of the application. It is important therefore, that you CHECK YOUR EMAILS/NHS JOBS ACCOUNT on a regular basis and respond as necessary.
Please note: All applications received for the Hull University Teaching Hospitals Trust are handled by TRAC jobs. Should you have any questions regarding this third party website please contact our helpdesk on 01482 468400.

If you are not contacted by the Trust within six weeks of the closing date of the vacancy, your application will have been unsuccessful on this occasion. We would however like to thank you for the interest you have shown in the Hull University Teaching Hospitals NHS Trust.
The Trust reserves the right to close any recruitment campaign before the advertised closing date.

Committed to Equal Opportunities. Flexible working policies operation. A No Smoking Policy is in place.
79,860.00 - 107,668.00 per year